Are bifold doors good for bathrooms? While bifold doors might work well in living rooms and kitchens where they're traditionally installed, these doors can work in bathrooms. However, most bifold doors need some modification before you can fit them in a bathroom. Size, style and features all play a role in working out whether your bifold doors can work for your bathroom and suit your needs.
So, how would you modify your bifold doors for bathrooms? Some of the main design features of bifold doors aren't perfectly suited to these spaces, but you can change the design. For example, the large double glazing panes can have obscured glass or come with integral blinds to preserve your privacy. Not only that, you can choose a smaller configuration if you have a bathroom entrance that isn't very large.
Fortunately, at Jewel, we can make new bifold doors good for any room in your home. We supply and install bespoke bifold doors from leading companies like Air, Schueco and Smart, meaning you can speak to us about your needs, and we'll do our best to tailor the doors to you. You can fully customise almost every part of the design, including size, configuration and even colours and finishes. Get in touch today to discover more about why our bifold doors work well for bathrooms!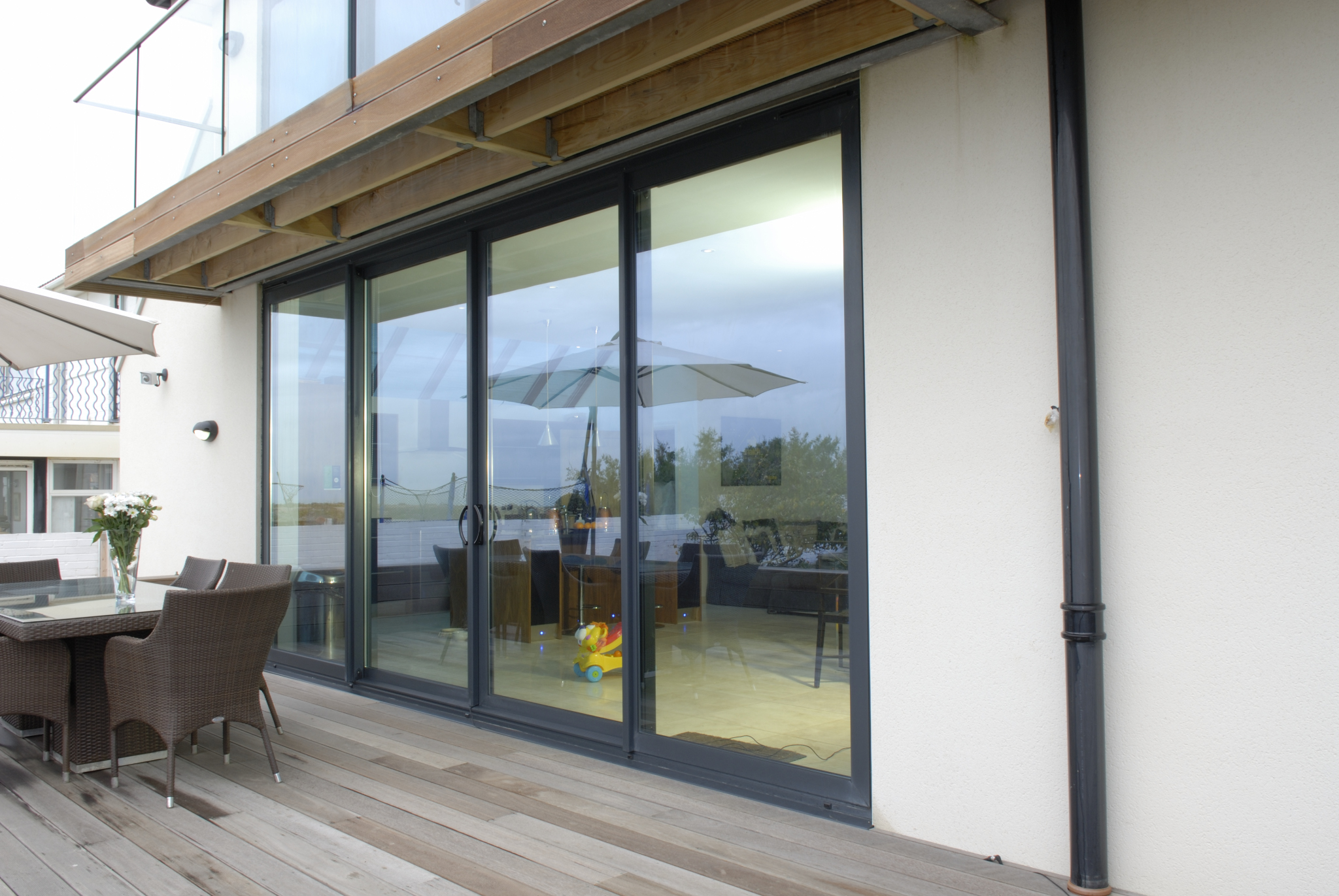 Bifold Doors Privacy
One of the things bifold doors do so well is open up your home to nature. With multiple panes of double glazing in the design, you can allow natural light to flood into your home while benefitting from stunning views of the world around you. However, what you gain in increased light, you might lose in privacy. Your doors will feel open, but they could allow prying eyes to look into your living space.
As a result, bifold doors like this don't work so well for bathrooms. If you want to install them, though, there are features on the market that allow you to stay private in the most private area of your home. One option is to install decorative glazing with a range of patterns that stop people from outside looking without compromising the light entering your bathroom. As a result, you can use your brighter bathroom in peace.
Not only that, you could opt to install integral blinds. Blinds can cover the whole pane, meaning you can shut the outside world out if you're having a bath or want to unwind. Additionally, you can customise your bifold doors to have a more solid design, working more effectively as a partition than a design that opens up your home to nature. With all of these options, it's easy to make our bifold doors work for bathrooms.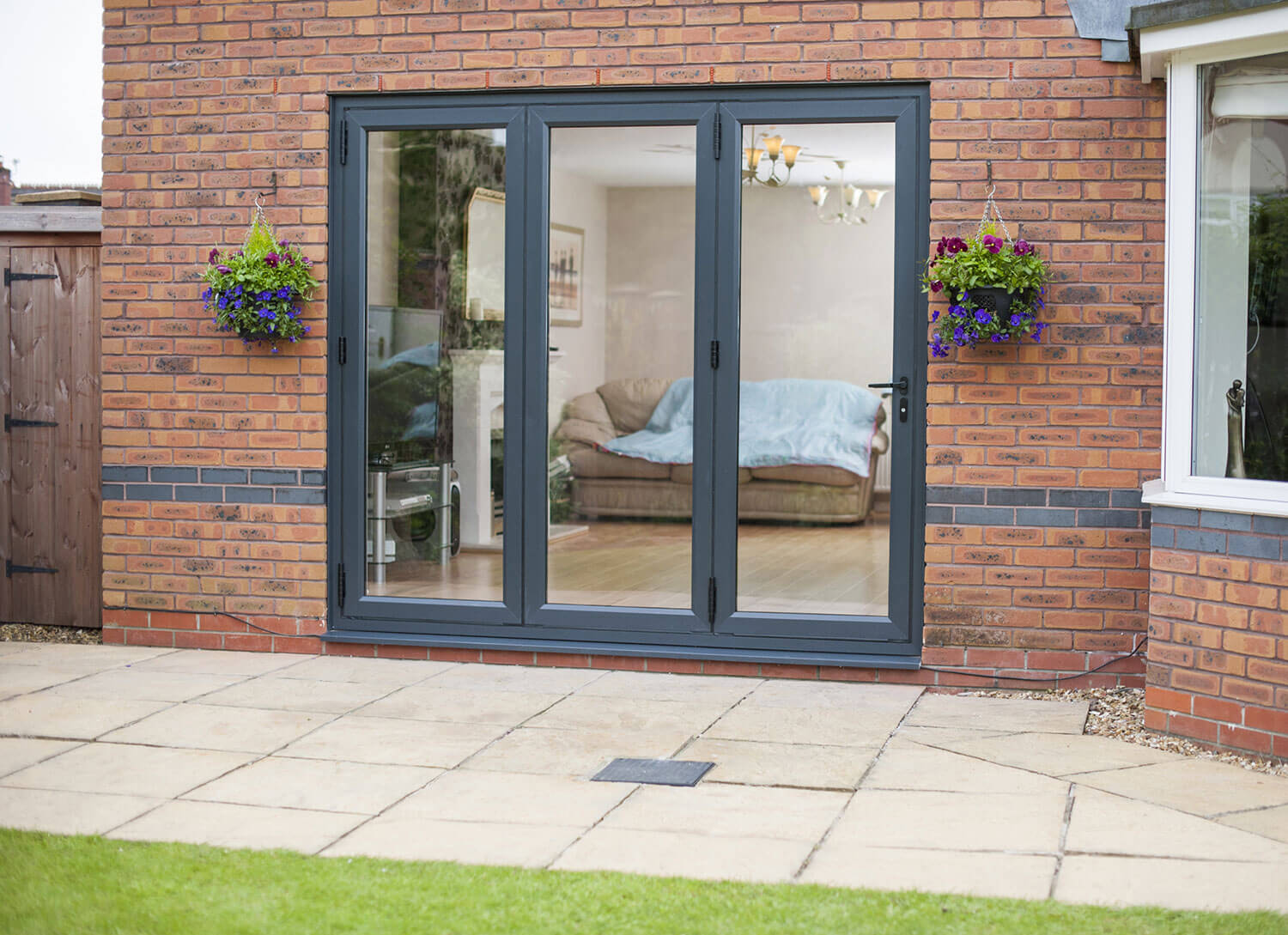 Bifold Doors Configuration
Another issue that might stop bifold doors fitting for bathrooms at first is their size. Bifold doors are renowned for their large, expansive design, with several panels of double glazing. Not only that, they operate on an in-line slider as opposed to a traditional swing opening. While this means the doors don't take up space in front or behind, you need a lot more room to slide the doors across and fold the panels away.
If you have a large bathroom or even a wet room, then these expansive doors might be perfect for you. However, the majority of homeowners usually have a smaller bathroom that has a standard entrance door. Instead of modifying your whole bathroom, though, you could take a look at different configurations. At Jewel, we can install smaller bifold doors with only two panes of double glazing to allow you to fit them in your bathroom.
Not only that, you can adjust other parts of the configuration too. If you'd like to slide your doors in a certain direction, you can specify that with our team of installers. Also, with our expert fitters, you'll always get a made-to-measure fit. We strive to provide a personalised service with all the bifold doors we install for bathrooms, and you'll enjoy a bespoke installation service around you.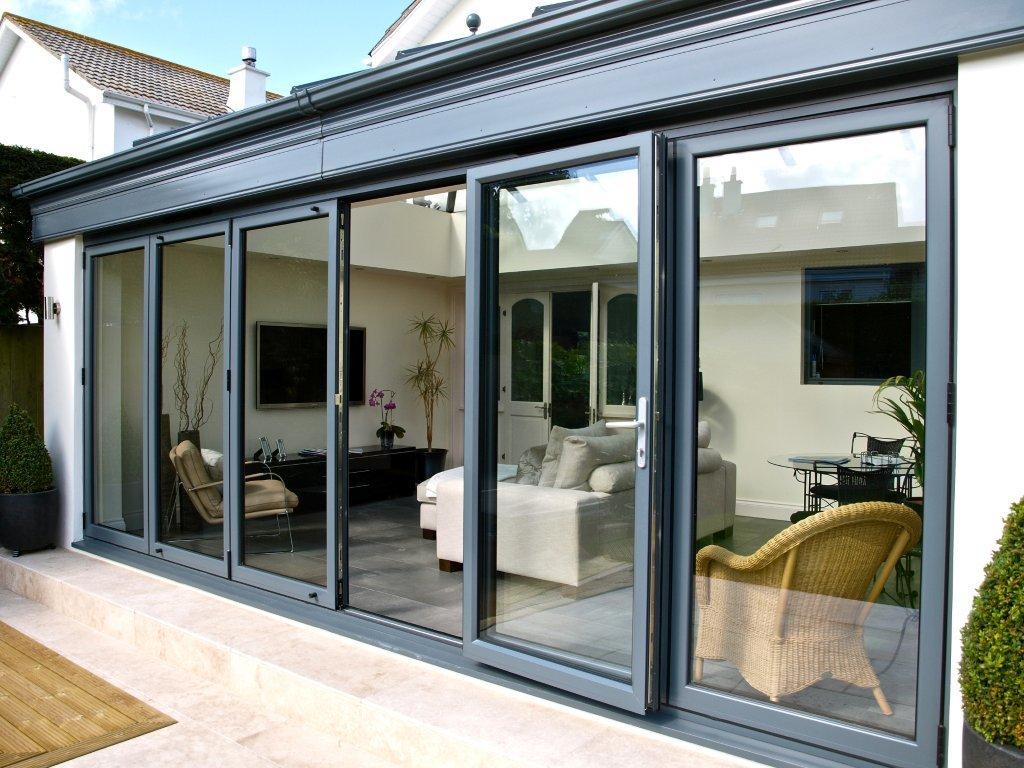 Bespoke Bifold Doors
By choosing Jewel Bifolds, though, you'll always get bespoke bifold doors for bathrooms. You don't have to settle for a design that might be better in another part of your home. Instead, you can personalise your new doors to suit your needs seamlessly, and you'll be able to benefit from your new doors even more. For example, more natural light will enter your bathroom, and you can ventilate it more easily after hot baths and showers.
At Jewel, we make it easy for you to design bifold doors for bathrooms as well. All you have to do is enter your details and start an online quote with us, and you can pick every part of your doors in minutes. Once you have your dream design, our innovative online tool will give you a free, personalised price estimate, allowing you to design bifold doors for your budget. As a result, you'll be in control of every part of the process, from beginning to end.
Bifold Doors for Bathrooms Prices
Get in touch with Jewel if you'd like to install high-quality bifold doors for bathrooms at competitive prices! We're proud to install market-leading bifold doors locally in Hampshire, Surrey and South London, and we offer a range of finance options, too.
You can get your free quote today using our online tool, or give our friendly team a call on 01252 933 134. You can also leave us a message via our online contact form, and we'll answer any questions you may have as soon as we can.