Are you replacing your old back doors? If you want to open up your house and create a seamless connection between home and garden, bi-fold doors, sliding doors and French doors are a fantastic choice. Whether you choose a hinged, sliding, folding or stacked door, you will receive a high-quality installation that comes with a range of unique benefits.
What is the best door for my home?
The style or era of your home will affect whether you choose bi-fold doors, sliding doors or French doors. You need to consider if you are replacing an existing set of doors, modernising your space, or adding something that fits seamlessly into your existing architecture. Also, think about how you'll use your door; will it stay closed all year round or constantly open wide? Do you need an accessible installation or a traffic door? It is important to think about your lifestyle before picking a new door.
There is more flexibility with bifolding and sliding doors than with French ones. If it's a new installation, you'll have full control over the size of the opening, but if you have an existing opening that needs a new door, you're limited by the size.
French doors generally suit more traditional properties and heritage homes. They can be adapted with features like sash windows and Georgian accessories for truly timeless aesthetics. Bi-fold and sliding doors are more associated with newer architecture but can be adapted to more traditional designs. Our profiles come with a range of customisation options, allowing you to make your new door look as modern or traditional as you want.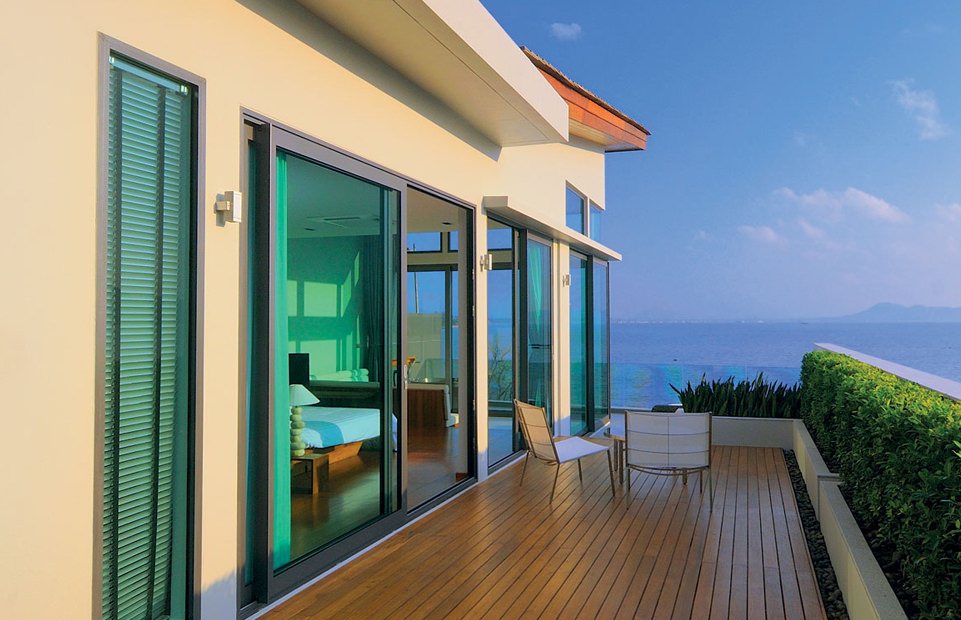 What is the best replacement door?
The size of the opening will also affect your choice. French doors, sliding doors or bifolding doors come in a range of configurations for smaller and larger doorways.
French doors are the best solution if your door aperture is around two metres wide. Two-panel sliding doors also work for smaller openings. Sliding patio doors with only two panels will allow homeowners to have a half-open door effect. Bi-fold doors aren't always the best solution because they work best with three panels or more, although you can use two.
For openings above two metres to around four metres, bi-fold, sliding and French doors are all suitable. Sliding doors come with the most expansive panes of glazing. With either two-panel or three-panel doors, they offer either one or two visible vertical mullions. This allows homeowners to create a wall of glass with just one thin middle mullion.
For French doors in openings between two and four metres, double doors with one or two side panels are the best solution. For medium size openings, French doors will give homeowners almost fully clear entry when opened up. Any opening over four meters can work with any of these door designs.
One possible drawback of installing a bi-fold door is that they take up more space than sliding doors or French doors when opened. A bifold door usually needs a metre of clearance in order to operate, which may cause issues when it comes to furniture space. Consider this when choosing the right double glazing to install into your home.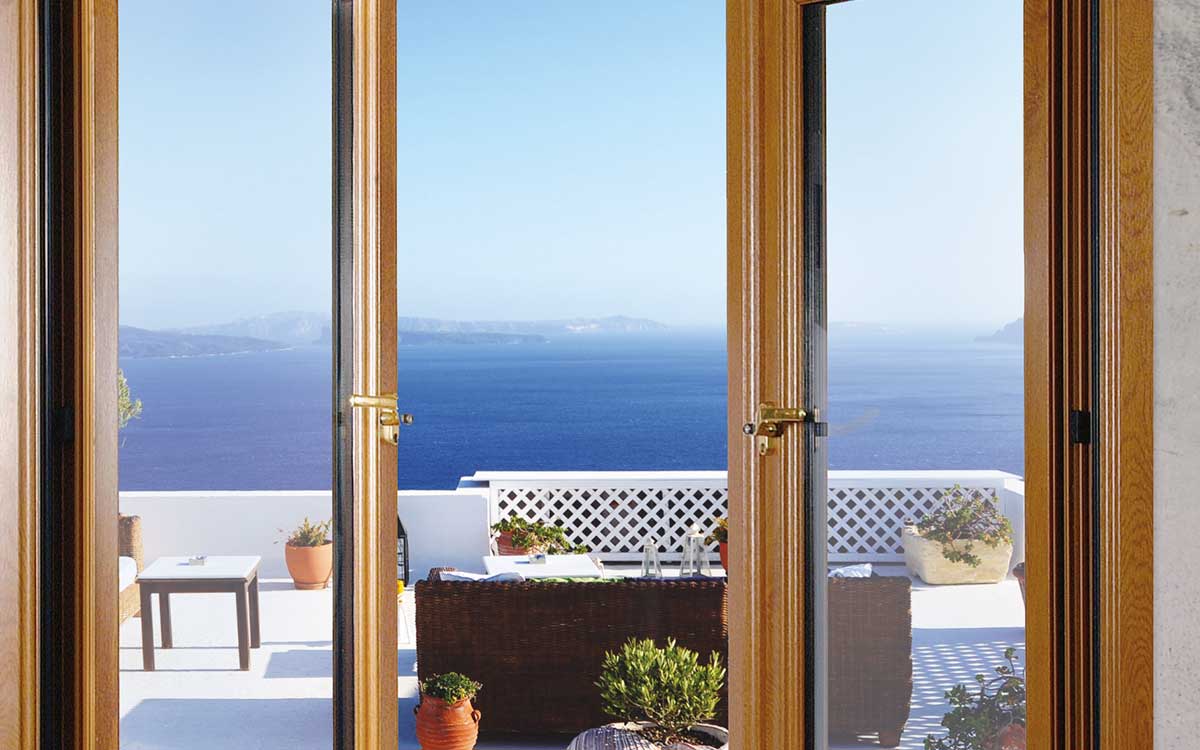 Improve Views Within Your Home
Bi-folding doors feature multiple leaves that concertina back to totally open up the aperture. Sliding patio doors open slightly less as two or more panels of glazing slide behind each other. Traditional French profiles feature two door panels that open out into your garden, patio or outside space.
All three door designs commonly used for back doors offer an enhanced view when compared to alternatives on the market. Sliding and bi-fold doors will deliver enhanced views in comparison to French profiles.
Both bi-fold doors and sliding doors can replace an entire wall of your home with high-grade double glazing, creating stunning views of your outside space. There are pros and cons to installing both folding and sliding doors when it comes to the view.
Bi-fold doors are created using a range of different door leaves and although these frames are narrow, the views can be disrupted when not open. If you want to enjoy a brighter room, folding profiles are not the right solution for you, even with the doors closed. Sliding doors will offer an interrupted view even when fully open, unlike French or bi-fold fold doors.
Sliding doors offer a greater degree of control over how they are opened. Sliding doors have made it fuss-free if you just want to create a slight opening for fresh air or ventilation.
You can use our free online design tool to create your perfect door installation and get a quick and instant quote. To find out more about our doors and which is the best for you, get in touch with us today.