When you're browsing the market for new sliding patio doors, there are many things you will need to consider before committing to a new project. The most important thing for door and window installations is thermal efficiency. To help homeowners choose the most energy efficient doors, U-Values are provided as an extremely important guide for customers.
You've probably come across many of these numbers while renovating your home, and it's okay to admit your loose understanding of them. Here at Jewel, we want our customers to have the best experience – which is why we lay out all the information they need when shopping with us. So let's explore how thermally efficient your sliding patio door should be.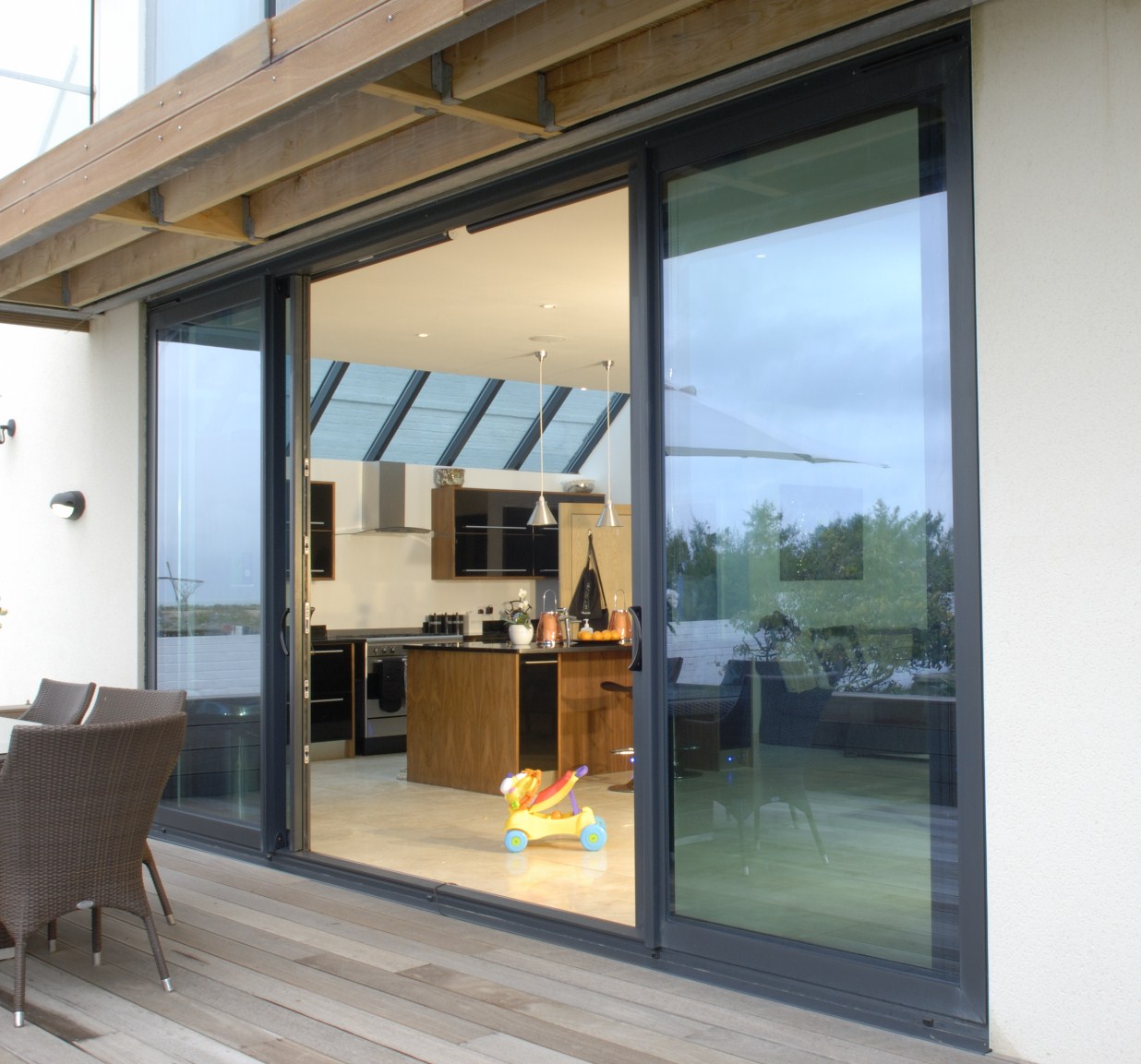 Understanding U-Values
A common mistake people make when renovating their home is assuming the higher a U-Value is, the better. However, you need to be looking for the lowest possible U-Value. A U-Value is understood as the rate at which heat transfers through a structure. If a U-Value is above 1.8 W/m²K (Watt Per Square Metre Kelvin), heat transfers quickly through that structure – resulting in insufficient insulation.
Reduce & Save
Your home is due for an upgrade if you're waiting for long periods for your home to warm up. With a high U-Value, your home will struggle to reach a warm temperature and maintain that temperature.
By renovating your home with high performing, sliding patio doors, you can save money and reduce your environmental impact. Low U-Values mean you can heat your home and insulate that heat for longer. Energy transfer from domestic housing seriously damages the environment with tons of carbon emissions a year. Installing a low U-Value door with optimal insulation will reduce your energy transfer. With Jewel, you could reduce your carbon footprint and save money by keeping your home warmer for longer.
uPVC Sliding Patio Doors:
With Jewel, we supply two styles of thermally efficient sliding patio doors. Our range of uPVC sliding doors remains a popular and affordable choice. With a classic patio style, our uPVC range is extremely low maintenance and high-performing. Like our uPVC windows, these sliding patio doors can be easily cleaned with little to no cleaning products.
These sliding patio doors are perfect if you're looking for a patio door that warms your home with natural lighting. With their neat, wide window design, you can have uninterrupted views of your picturesque surroundings. Even if you want to connect your home to a conservatory or open up an entire wall of your property, our experienced team and profile options can help make your home renovation a personal project.
There is no catch when you come direct to Jewel. We guarantee high quality, performance and customer satisfaction ratings. Our uPVC sliding patio doors achieve U-Values as low as 1.0 W/m²K, meaning you can trust Jewel when it comes to thermal efficiency.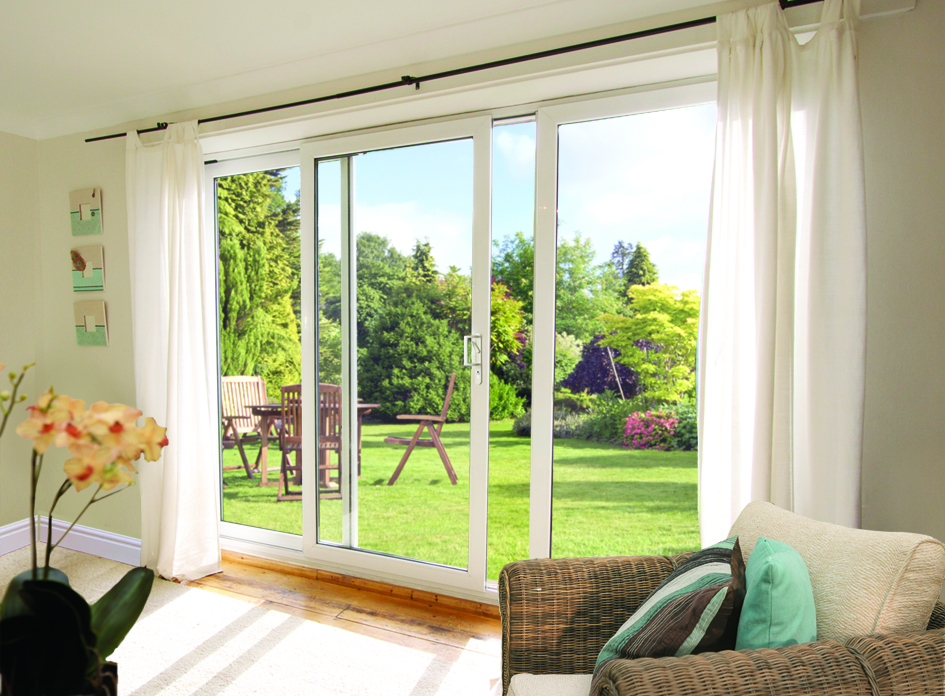 Aluminium Sliding Patio Doors:
If traditional uPVC isn't your style, we offer a sleek and contemporary option with our aluminium sliding patio doors. Like uPVC, these doors are designed with slim frames to maximise your scenic view and allow natural light to flood your home.
What separates our aluminium doors from uPVC is their customisable colour choices. Even though anthracite grey is our most popular colour choice, we have hundreds of different shades and glosses! If you want to show off your vibrancy or match the landscape with earthy tones, you can create your perfect palette with these customisable, aluminium sliding patio doors.
Like uPVC, these sliding patio doors are manufactured with your satisfaction in mind. We not only guarantee high quality, performance and aesthetic design, but we also assure thermal efficiency. Our aluminium sliding patio doors provide low U-Values of around 1.4 W/m²K. This means we can ensure our customers get thermally efficient sliding patio doors with whatever style they choose when renovating their homes.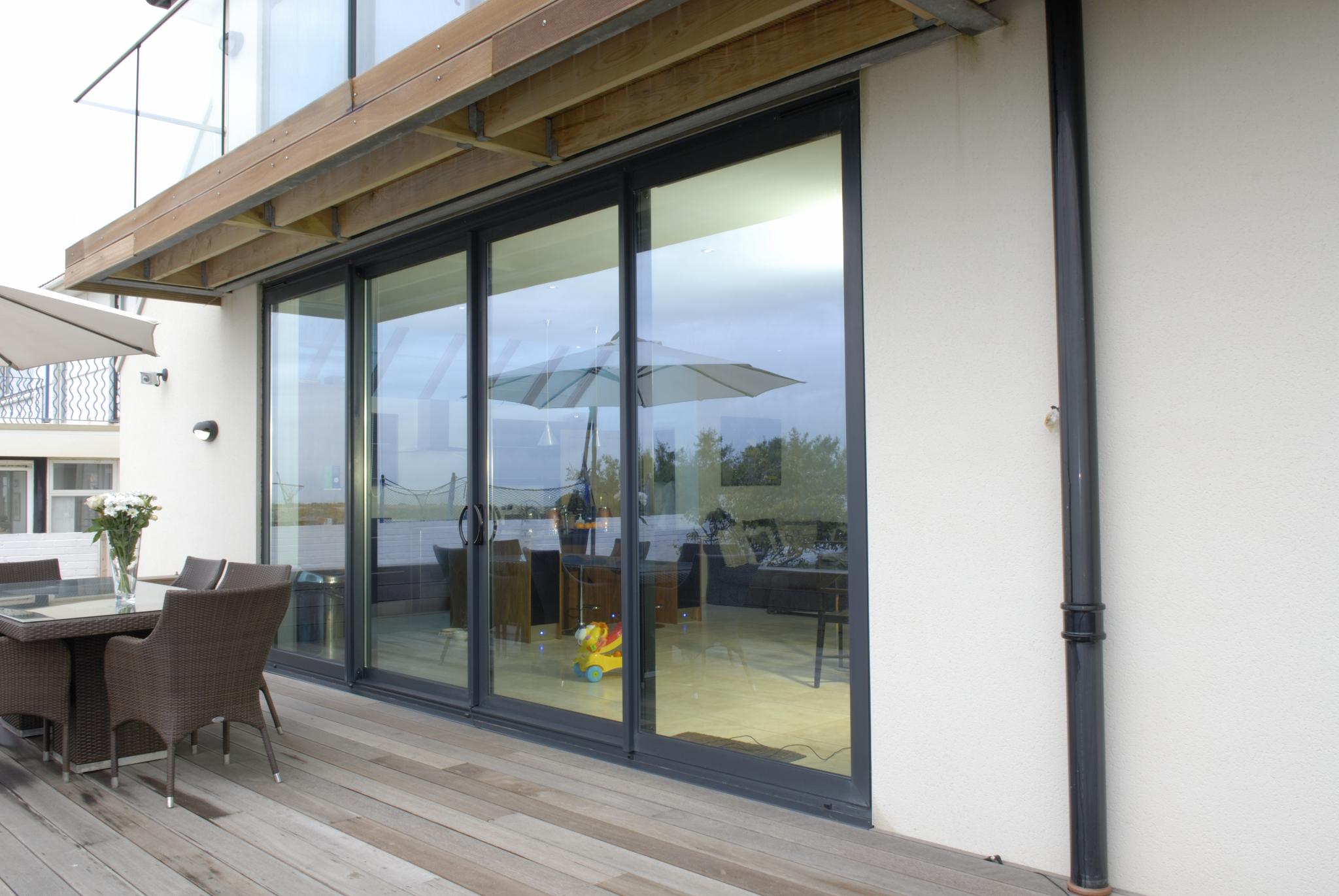 Jewel Guarantee
We understand how important thermal efficiency is when renovating your home. With Jewel, we want to make the process as hassle free and enjoyable as possible. We know that the performance of your sliding doors can be improved through good installation, which is why you're in good hands when you choose our FENSA approved service.
As a family run business with deep roots in Surrey, you can rest easy with our friendly team. With our community of happy Jewel homeowners, we demonstrate just how passionate we are about transforming your home. Begin your journey today by filling out an online quote or get in touch with one of our team for more information on our sliding patio doors.