Are you looking to upgrade your home with patio doors but unsure what the difference is between French doors and bifold doors? We have all the information you need to determine the best option for your home.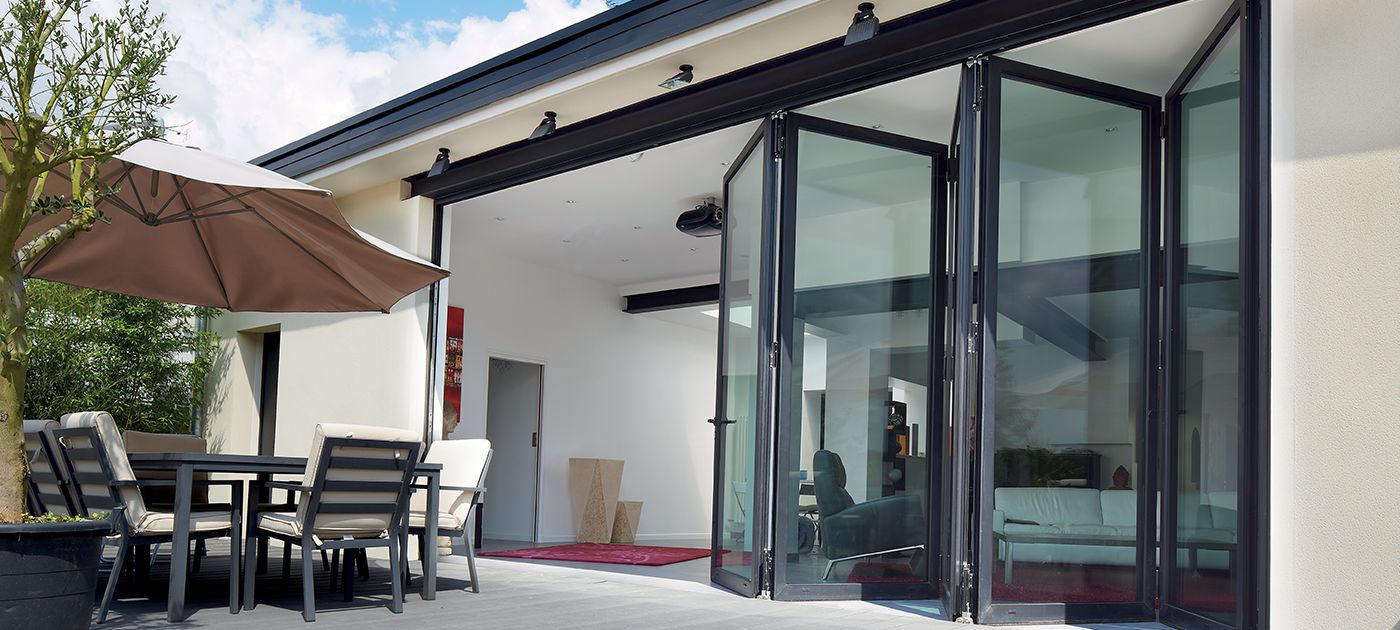 What is the difference between French Doors and Bifold Doors?
French Doors
French doors are probably what you think of when you imagine patio doors. They feature a simplistic design with two floor-length glazed doors opening from the centre and outwards. What is distinctive about French doors is that they also often have two glazed panels on either side of the doors to allow more light into your home, but they are not operational, and they cannot be opened for a larger entranceway. Typically, French doors are manufactured with uPVC profiles.
Bifold Doors
Bifold doors, on the other hand, usually feature upwards of three glazed panels with ultra-slim premium aluminium profiles. All of the panels fold up against each other and align neatly at the side of the wall for a large, unobstructed opening. There are also multiple opportunities for customizations so that your bifold doors fit your home best. You can choose from various configurations, including folding inwards or outwards and aligning at the left or right-hand side of the frame.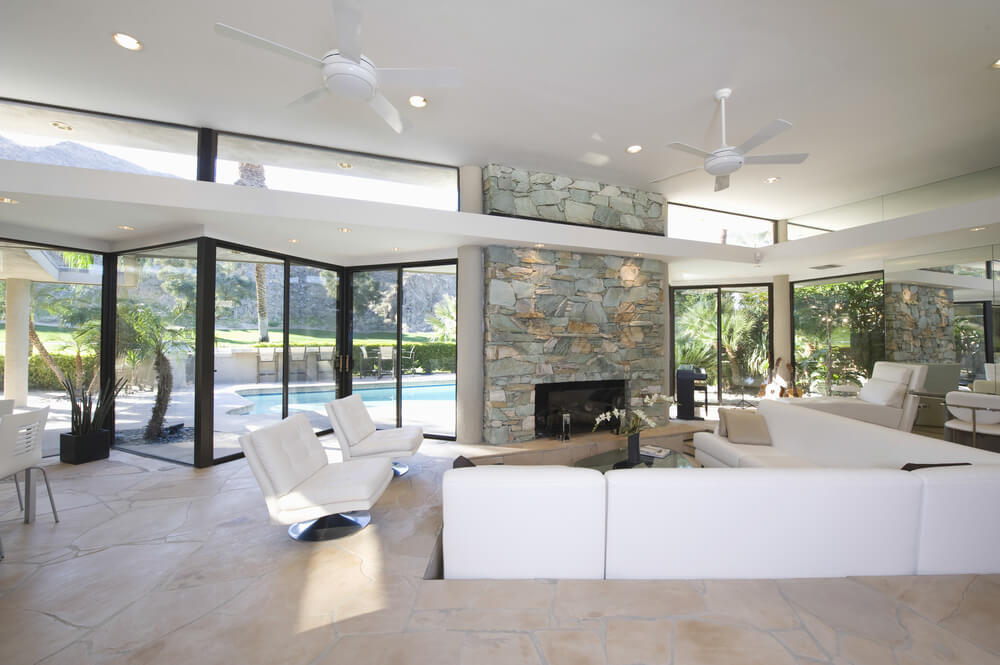 Why Aluminium Double Glazing?
High-Quality Materials
At Jewel Bifolds, we offer a range of aluminium bifold door options, all with unique features and benefits. We work with industry-leading manufacturers, Aïr, Schuco and Smart, to offer our customers the best quality bifold doors available in the UK. All of our suppliers use premium, responsibly sourced aluminium, advanced double glazing, and some of the most innovative technologies in thermal insulation and home security.
Long-Lasting Design
Aluminium double glazing has become one of the most sought after home improvement solutions in recent years because it boasts security, strength, and sustainability. Unlike many other materials, it can withstand harsh conditions without absorbing moisture or warping in the heat, meaning that it can maintain its structural integrity for decades. In fact, aluminium bifold doors can last for up to fifty years if maintained properly!
Eco-Friendly Option
Because it is so durable, aluminium is one of the most sustainable solutions for windows and doors. Firstly, it is one of the most abundant metals in the Earth's crust and can easily be extracted by strip mining the land and then be restored and re-forested with limited impact on the environment. Secondly, it can be recycled and reused rather than ending up in landfill. Around 75% of aluminium production is still in use today, and it only uses 5% of the energy it takes to produce the primary metal during the recycling process.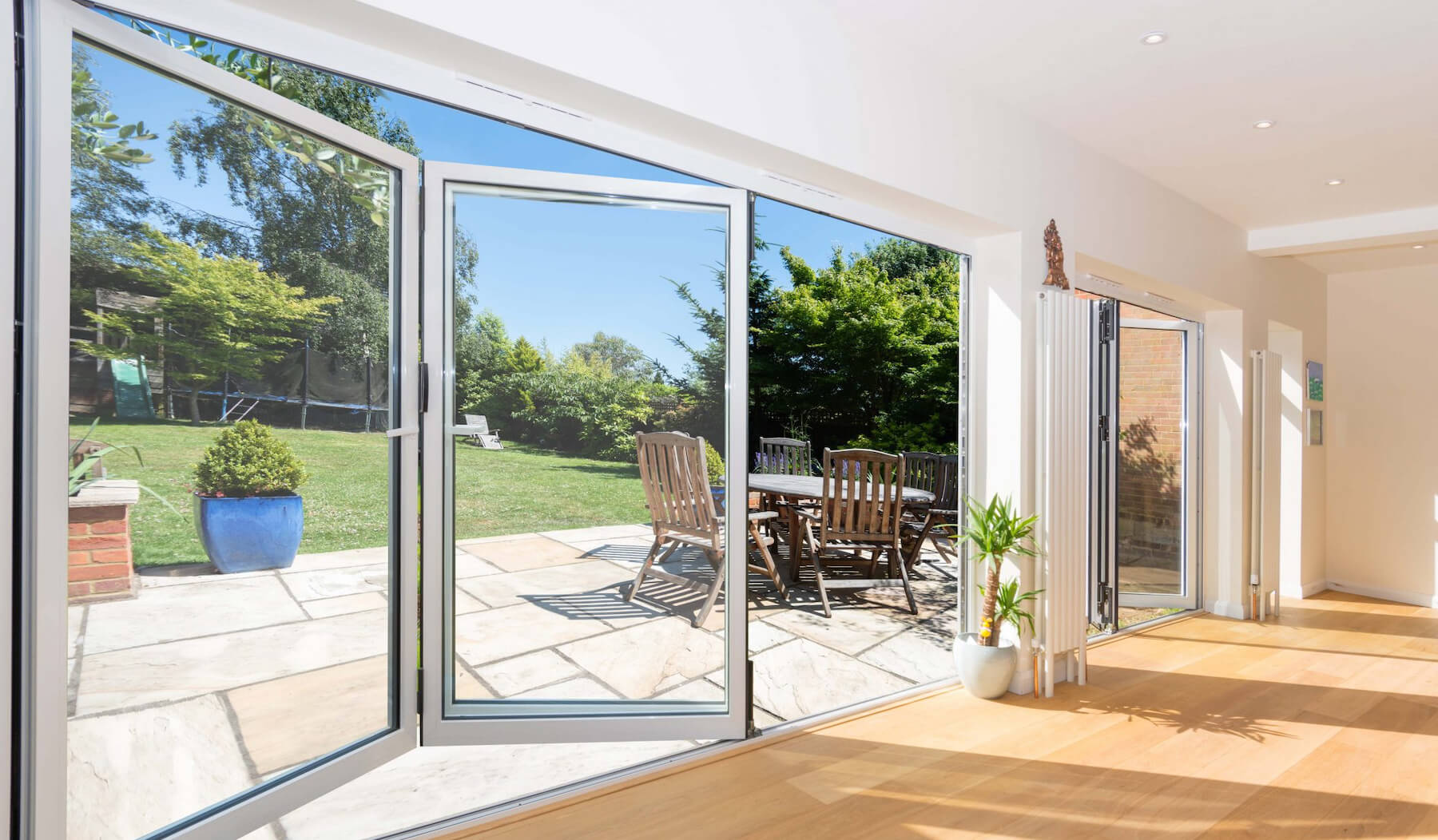 Bespoke Bifolds
When you choose us, you can benefit from bespoke bifold doors, so you never have to compromise on aesthetics. We offer a range of exclusive colour options and unique wood effect foils that allow you to get the look of natural timber with the added durability of aluminium. We also offer a stunning selection of door accessories in a variety of styles so that you can put the perfect finishing touch to your designs.
Our talented design team will work closely with you, but ultimately, you will have complete creative control to ensure that your bifolds look and perform exactly as you had imagined they would. If you would like to discuss your project with us and get some expert advice, contact us to kickstart your home renovation today!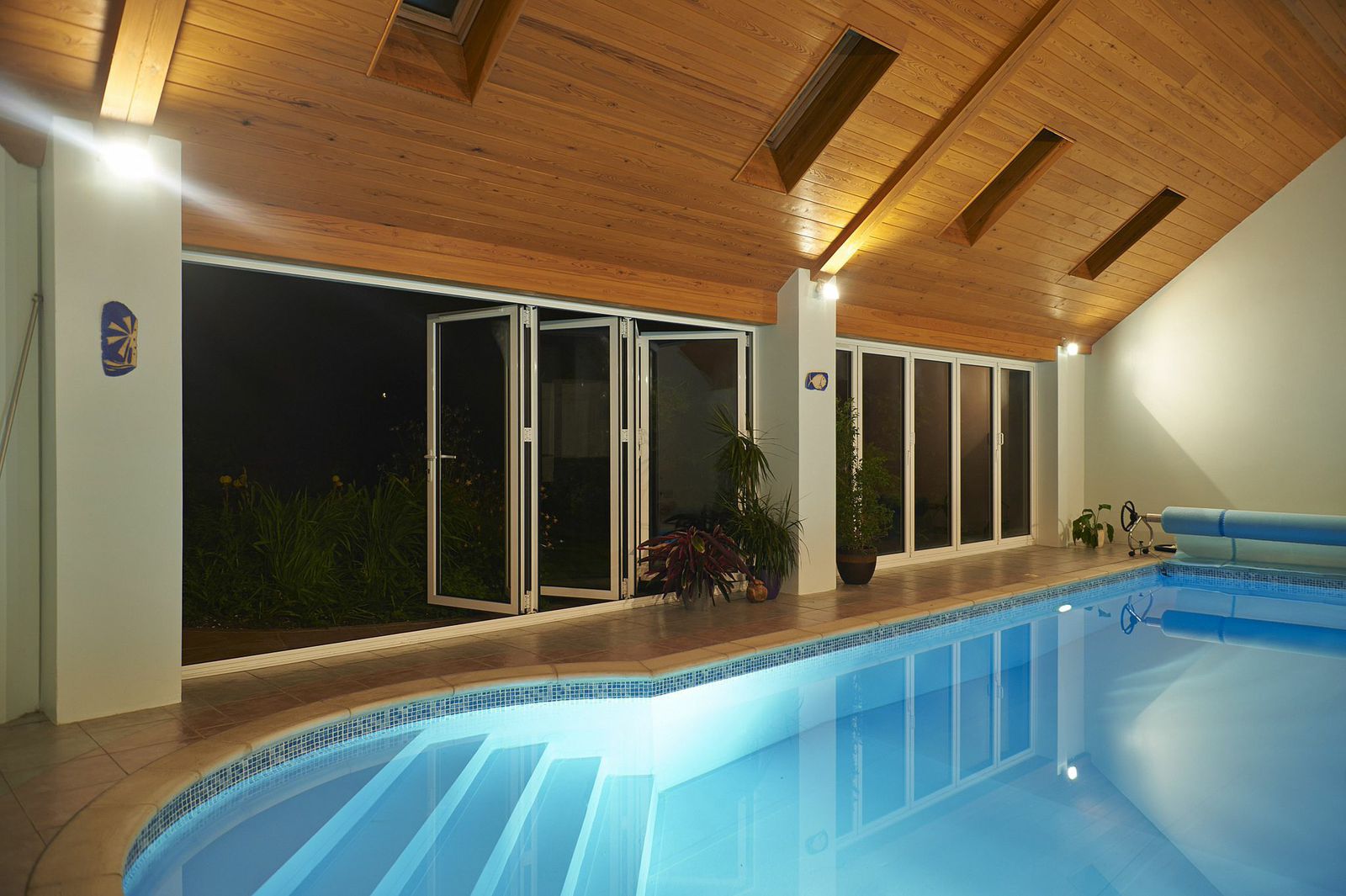 What is the price difference between French doors and Bifold Doors?
Well, the truth is, it depends. There are many factors that will impact the price of your new patio doors, including the dimensions and customisations you make. Bifold doors can accommodate much larger dimensions, and there are more ways that you can customize them, so they generally have a higher price point. However, with this comes patio doors that are bespoke to you.
Plus, aluminium is typically pricier than uPVC, but it lasts longer and requires less maintenance which can save you money in the long run. It will not crack, rot, or bow, so you will not have to pay to have them repaired or replaced for decades. Plus, the colour is imbued in the profiles, so the colour will not flake and fade or need to be repainted.
To get an aluminium bifold doors quote, you can use our free online quoting engine today or contact us to discuss your project with a friendly member of our team. We will be able to offer you a bespoke, no-obligation quote and answer any questions that you may still have. Either call us directly on 01252 933 134 or fill out our online contact form.