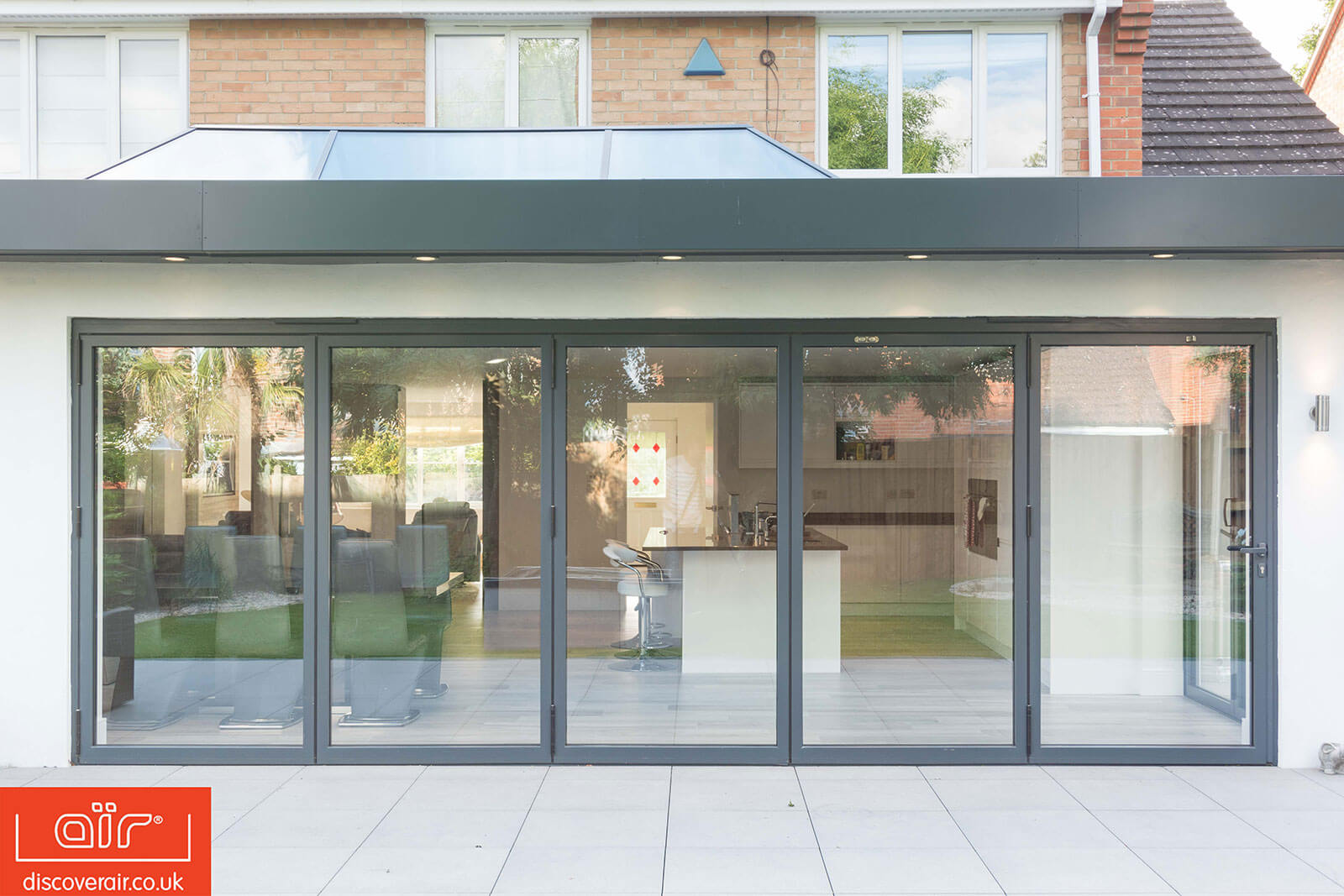 In this article, we will look at the security of bifold doors and what aspects make them secure and reliable for your home. From the strong aluminium base, which many doors are bolstered by, to the triple-lock, there are many reasons why bifold doors should be seen as a perfectly secure and trustworthy addition to your home.
Bifold doors are such a popular option for homeowners for many reasons. They are great for letting light into your property; they conserve energy and retain heat very effectively.
They also save a lot of space compared with other doors, giving you more space to decorate your home how you want to. With their popularity, we need to make sure that they are secure. Below we will look at the ways that bifold doors are reliable and safe for your home.
Weatherproof and Secure
Many bifold doors feature highly secure triple locking and are perfectly suited to protecting your home from extreme weather. For example, Air is a large manufacturer of bifold doors, and all their doors meet the PAS-24 requirements and are police approved with the Secured by Design specification. They are also extremely durable in weather, having been tested for wind speeds up to 120 mph. They are well built to keep your home safe and free from draughts.
These kinds of doors also have a long staying power. It is really frustrating having to perform regular upkeep and maintenance on anything in your household, so the durability of bifold doors is reassuring for any homeowner. The modern aluminium bifold door will last for a long time and appear brand new for many years to come.
With the option for aircoat colour protection from some manufacturers, these will keep your frames from getting dirty and suffering from rust and other general wear and tear. This is one of the ways that a modern bifold door exceeds the capabilities of the more traditional timber and the uPVC style doors. The weatherproof nature of aluminium bifold doors is invaluable in terms of weather protection but also the general security of your home.
Another example of a durable bifold door is the Smarts bifold. These doors are installed with EPDM high-quality gaskets and weather brushes, keeping the cold at bay with ease. These doors will secure your home from bad weather and save you money on heating bills and give your home a steady temperature all year round.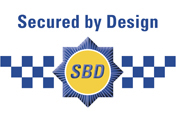 There are many ways a manufacturer or installer can be shown to supply trustworthy and secure bifold doors. One worthy accreditation comes from Secured by Design. This is the "official police security initiative that works to improve the security of buildings and their immediate surroundings to provide safe places to live, work, shop and visit." You can be sure the bifold door you are looking to purchase is trustworthy by visiting the Secured by Design website and checking whether the manufacturer is listed. Then you will be able to sleep soundly knowing that your doors are protecting your home with an official seal of approval.
Locks
There are many different types of locks that can be installed with bifold doors. At Jewel, we use the locks provided by Yale, which are incredibly secure. One of the alternatives to regular locks is the Linus Smartlock. This keyless lock can be locked and unlocked remotely and allows you to check if the door is closed or has been left ajar. Of course, there are more conventional locks available at a less high price which will keep your home just as safe.

The Doormaster is another type of lock from Yale. This uses a multi-point lock system operated by a key in a euro profile cylinder. Mortice Locks are another option, with several versions available, two levers, three lever and five levers. You can choose between the number of levers, with the greater the levers, the more secure your door.
The lever five option is Kitemarked to British Standard BS 3621. You can browse the Yale website to learn more about smart locks and the more traditional locks available for your doors with many more options to choose from.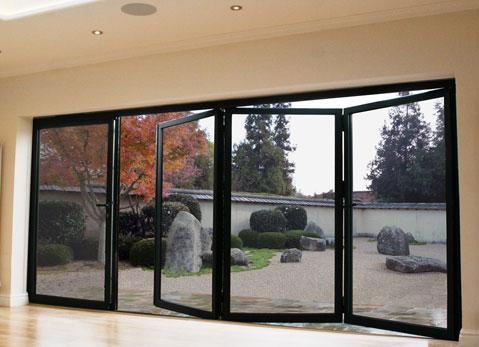 Bifold doors, safe and secure.
Overall, we can see the many benefits of a bifold door; the strong modern aluminium style gives household security and deals with any weather worries you might have. The locks on offer give that added boost of security, and you can choose how much you want to spend on these extra precautions, any of the options will help keep you safe. Please feel free to look at the bifold doors we have to offer here at Jewel.