Stunning Aluminium Doors For Surrey Homes
Your Surrey home can benefit from the simply stunning style of aluminium doors with ease. Our aluminium doors are exquisite and create a superb feature in your home that will charm your guests.
Aluminium doors from Jewel Bi-Folds are of the very highest quality and crafted to exceptional standards to ensure that you get brilliant performance for your Surrey home. They are designed using the latest technological advances in double glazing and will provide great service year after year.
There are so many benefits to aluminium doors for your Surrey home, so read on as we explore the features they offer and look at how these amazing doors can enhance your property.
Aluminium Doors to Suit You
Jewel Bi-Folds are proud to work with several manufacturers to offer a stunning range of aluminium doors to Surrey customers.
Each manufacturer has its own unique approach to aluminium doors design creating superb doors which will meet your every need. They all offer specific qualities to ensure that you get the exact aluminium door for your requirements in Surrey.
Our aluminium doors are an exceptional choice and with our extensive range, you are sure to find your perfect match.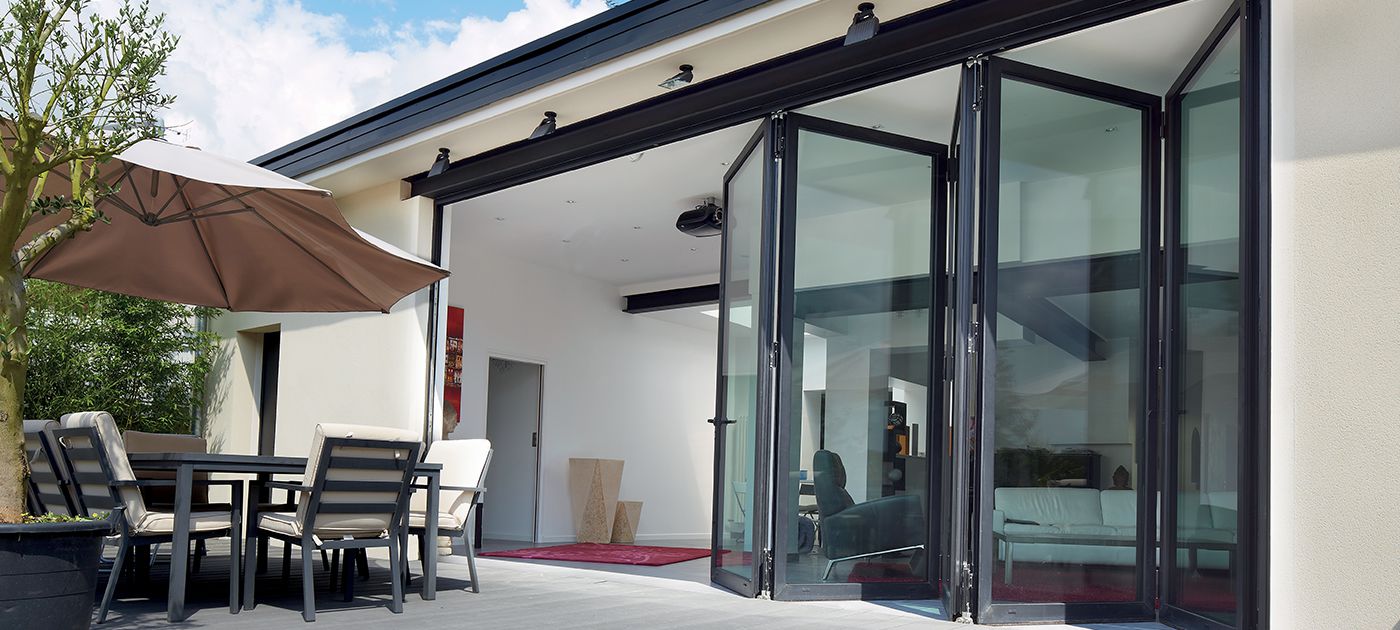 Air are manufacturers of incredible aluminium doors. These stunning doors are fantastically energy efficient, helping to keep your home warm and cosy on cold winter days.
Our Air aluminium doors are designed to be inline with the standards set by Secured by Design making them a brilliantly secure choice. They are incredibly strong and robust, and the state of the art locking mechanisms used in their design create the most impressive home protection.
Our favourite detail of Air aluminium doors is the super slim sightlines which enhance your views, enabling you to enjoy a spectacular outlook. You will also benefit from the maximum amount of natural light available, creating a bright and airy room in your Surrey home.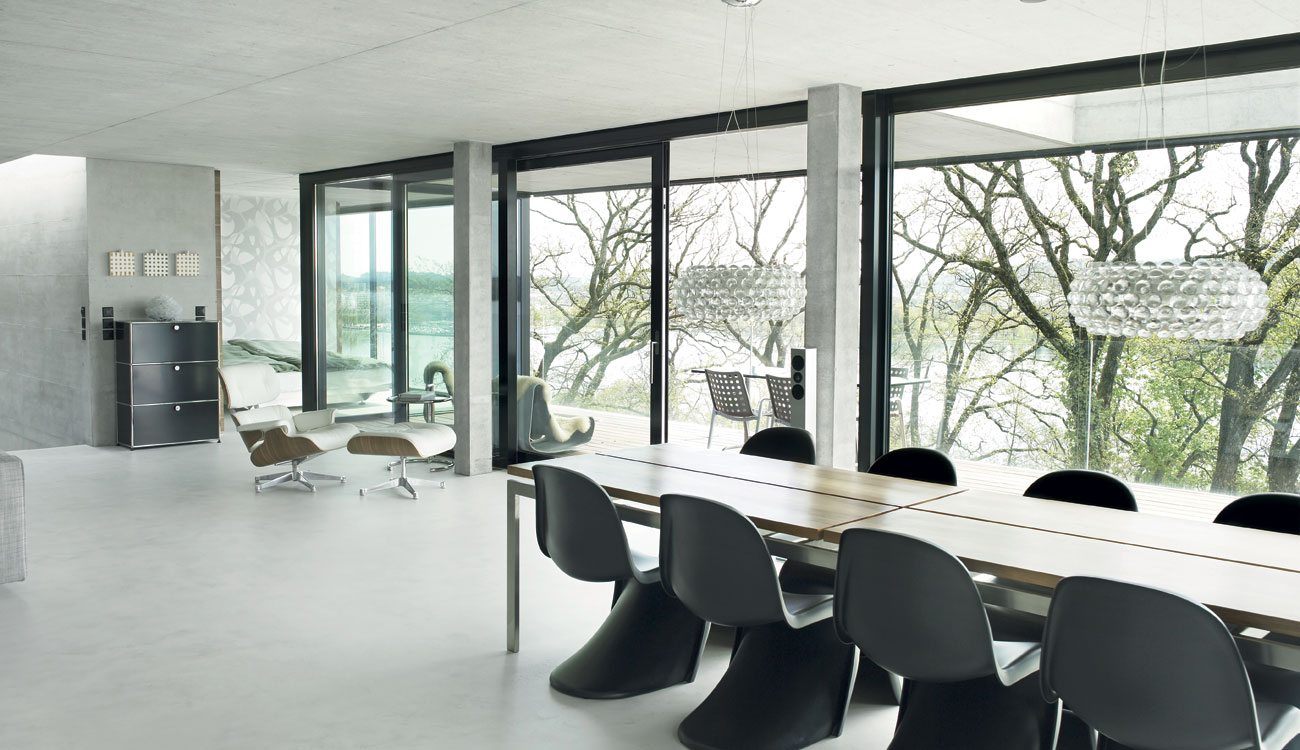 Schuco aluminium doors are the perfect choice for versatility. They are designed to offer the most impressive wall of glass, stretching from wall to wall in your home. They come in a fantastic range of sized, designed to complement any Surrey home.
These aluminium doors are energy efficient, achieving a U-value of just 1.3 W/m2K. This impressive thermal performance makes them a leader in the industry.
The German precision engineering that is used to create these doors even extends to the locking systems. Schuco aluminium doors are fitted with state of the art locking systems that have been specifically designed for use in aluminium bi-fold doors.
Schuco aluminium doors offer your Surrey home the very best of cutting edge engineering.
Reynaers create aluminium doors that feature a multi-chambered profile. The chambers trap air within the profile and create a thermal barrier to maximise the energy efficiency of the doors. When you choose Reynaers aluminium doors, you are opting for the most impressive levels of thermal performance.
Our aluminium doors from Reynaers are really one of the most popular home improvement options in Surrey thanks to their great all round performance. When it comes to security, style and efficiency, they meet your needs and enhance your home.
The Reynears design incorporates the very latest innovations and offer fantastic customisation options so that you can have the perfectly designed aluminium doors for your home.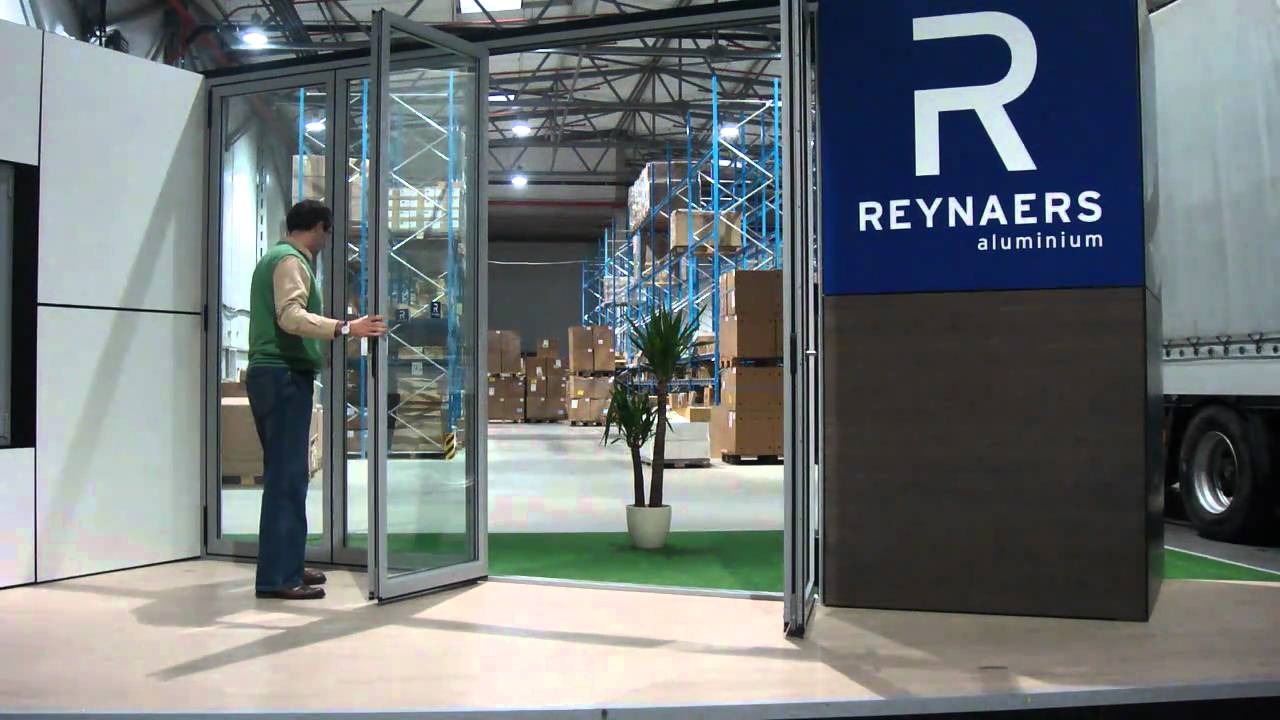 Aluminium Doors from Smarts combine every possible feature that you could need to ensure they enhance your Surrey home.
These stunning aluminium doors have either a square or rounded edge design, so that you can complement the style of your property. They are also fully customisable too, making them the ideal choice for unique design.
You will also benefit from fantastic thermal performance, as the Smart Architectural Aluminium system has a poly-amide thermally broken frame. This ensures heat loss is minimised and cold air can't get through into your home.
Smarts aluminium doors are completely weather proof and they also protect you from potential intruders with their state of the art high security locking mechanisms.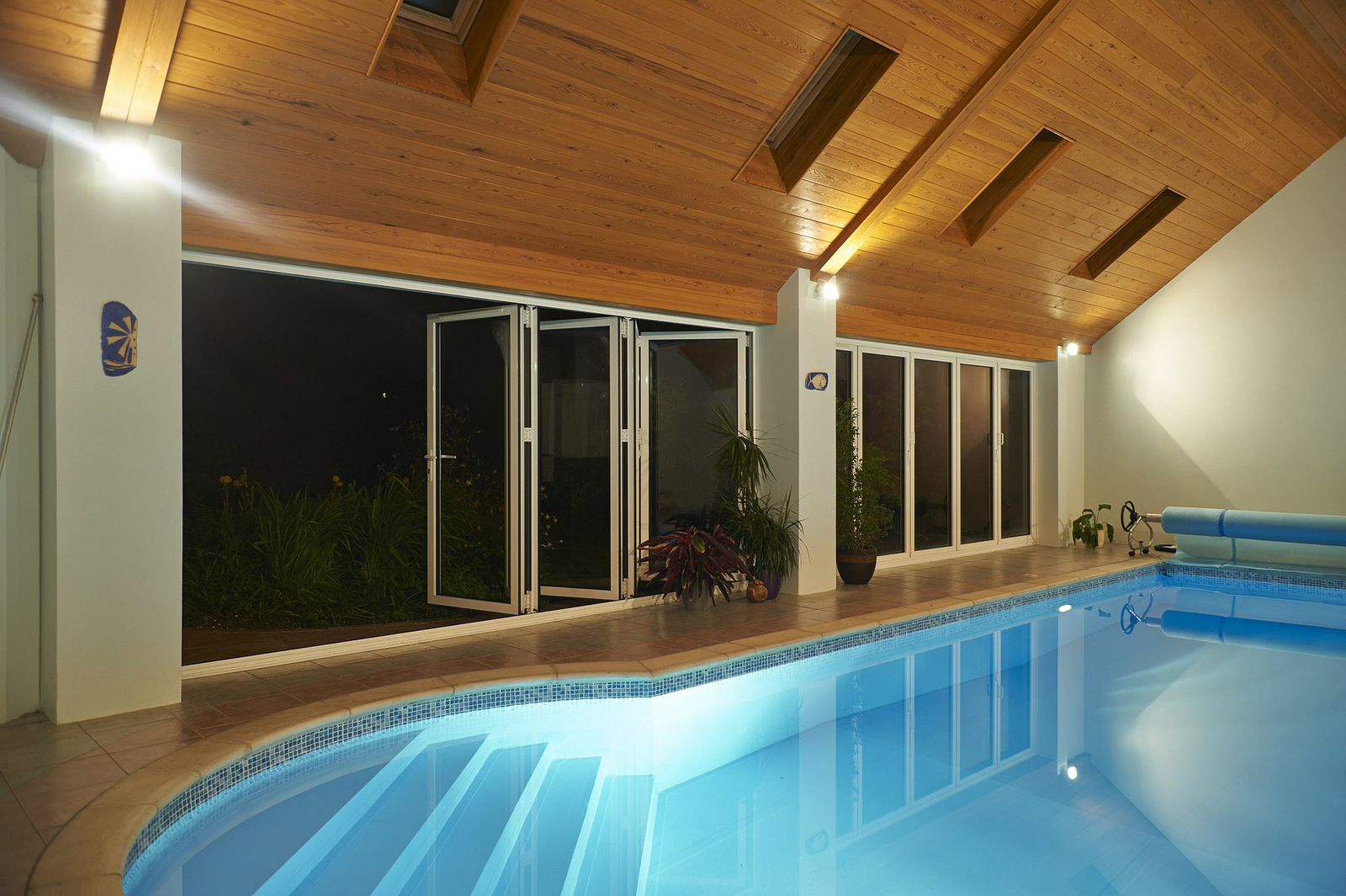 Our aluminium doors from WarmCore are the most thermally efficient doors available. They have a completely unique and exclusive profile design which ensures the very best energy efficiency for your Surrey home.
These spectacular aluminium doors will not only keep your home warmer for longer, but they also offer superb style, ensuring you get the benefit of slimline frames and stylish finishes to provide your Surrey home with incredible beauty.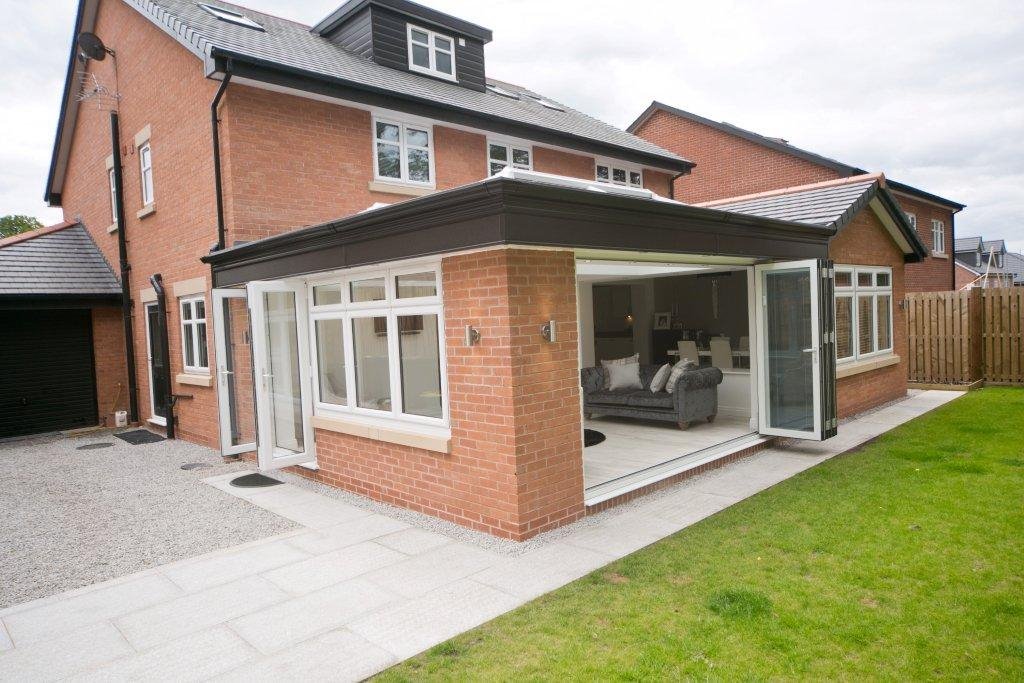 Aluminium Door Prices Surrey
Aluminium doors are an exquisite home improvement for your Surrey property. They will enhance it in so many ways and give you a beautiful entrance that will not only improve the performance of your home, but also give you a whole new lifestyle experience thanks to their folding configuration linking your home and garden.
Find out more from out expert team or get an instant quote online!