Choose Folding Doors for Your Surrey Home Improvements
Here at Jewel Bi-Folds, we are folding doors specialists in Surrey. We work with a variety of exceptional manufacturers to provide our Surrey customers with stylish and property enhancing bi-fold doors.
Our folding doors are constructed using the latest innovations and technology to ensure that you get the very best sliding doors possible for your Surrey home.
We offer so many different options, that there is sure to be a folding door to meet your budget and your needs!
We have written this guide to our full range of folding doors to help you begin your home improvements for your Surrey home. Read our summaries and then visit the corresponding pages for more detailed information on your favourite doors.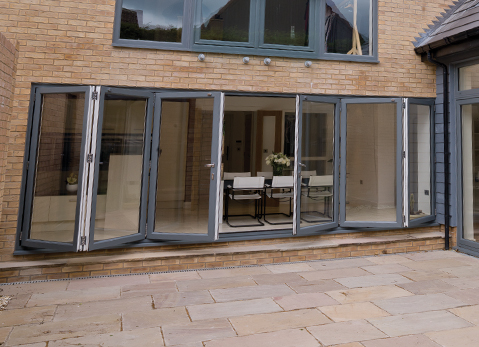 Our range of Air bi-folding doors are an ideal choice for any Surrey home. The super slim aluminium frame provides fantastic views from your home, giving you a wonderful feature wall to admire whatever the weather.
The fantastic slimline frame is constructed from high grade aluminium to ensure a robust and strong profile that is guaranteed to never warp or rot. This also works alongside the superior locking mechanism to make these doors ultra secure. They are even capable of Secured by Design standard, giving you immense peace of mind.
They are an eco-friendly choice for your Surrey home and have U Values as low as 1.4Wm²K. They even come with an outstanding 25 year guarantee!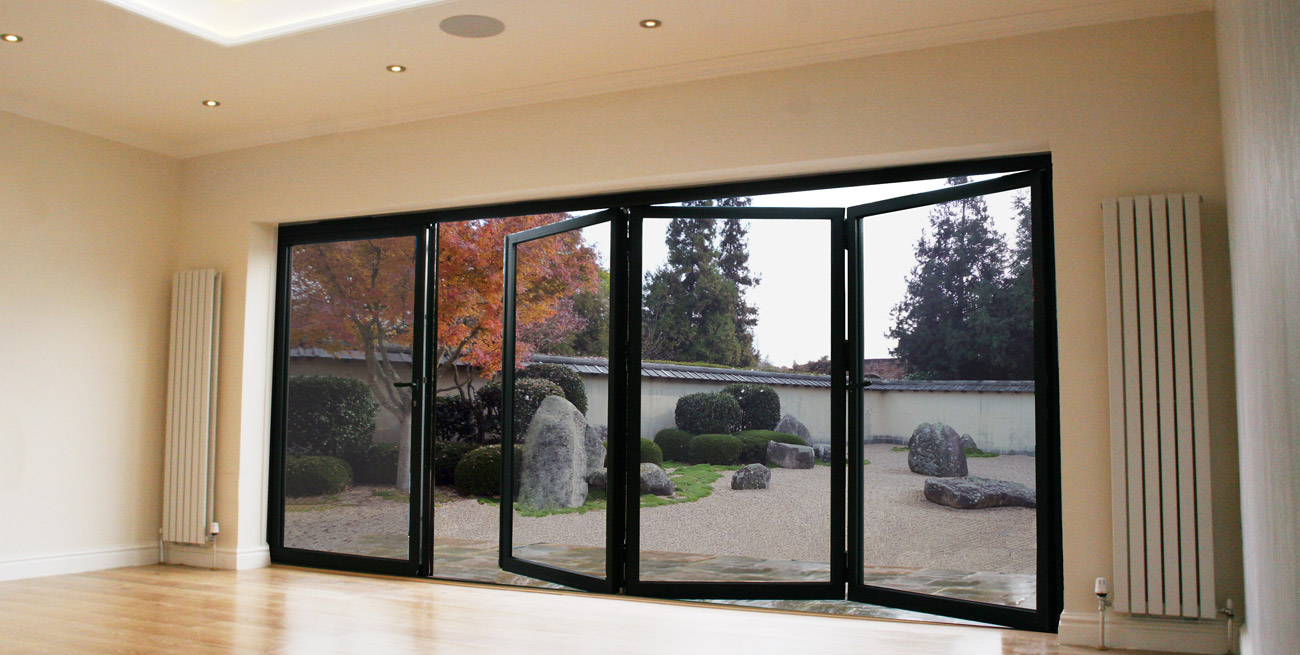 We work with Schuco to provide aluminium folding doors to Surrey homes that excel when it comes to energy efficiency and performance. The Schuco range of folding doors are designed using the very latest German precision engineering, enabling them to offer exceptional operation.
These stunning folding doors are renowned for long term smooth performance. This is due to the sashes that are bottom hung which contain the weight of the folding door, allowing effortless operation.
They offer unparalleled energy efficiency, keeping your home comfortable whatever the weather, and enhancing the thermal performance of your Surrey property.
Reynaers are aluminium folding door specialists, ensuring that no detail of your new folding door is overlooked. They are a superbly flexible option which can be styled to suit your Surrey home.
There are several threshold options available for ease of access, and each door is completely customisable. You can choose from a vast array of colour finishes and a wide selection of fold configurations to ensure that your door is the perfect match for your Surrey property.
With Raynaers folding doors, you get all round quality and performance with superb style and outstanding aesthetics.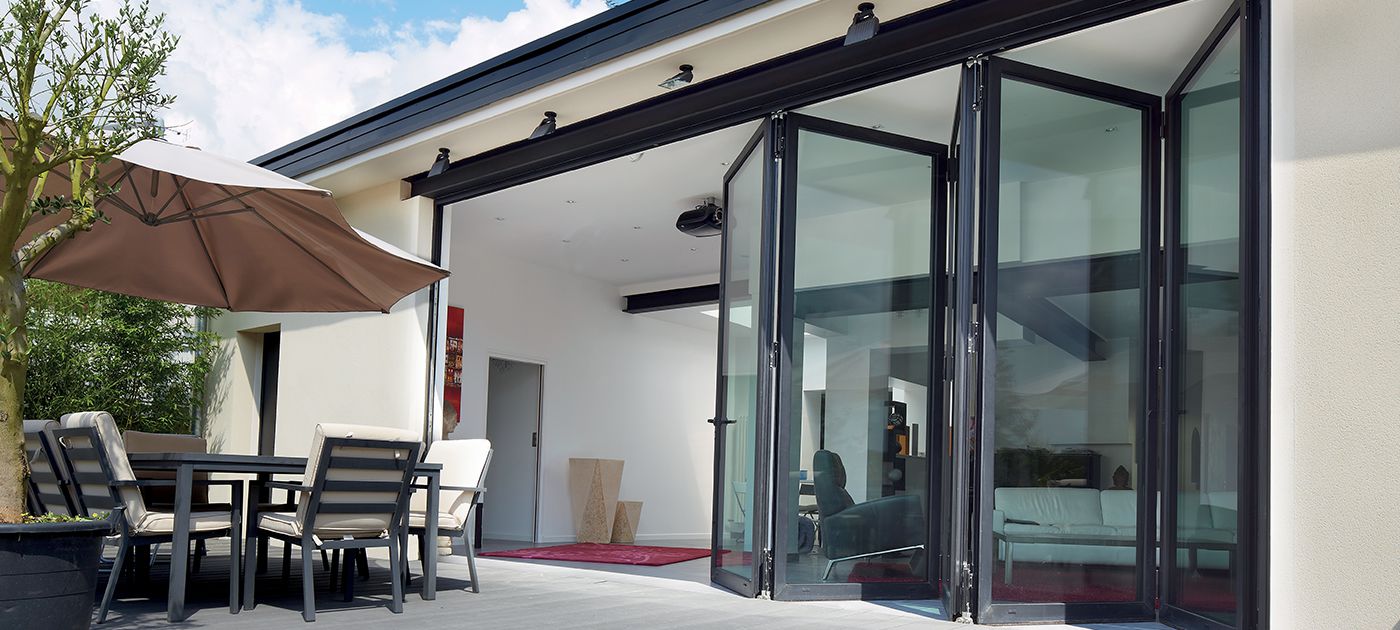 All folding doors offer your Surrey home a luxury, lifestyle experience, however, our Smarts Aluminium folding doors are a premium option. For high-end performance and style, these are the perfect folding doors for your home.
They offer spectacular design features, such as the new and improved flat handles and the square or rounded edge design to truly blend these superior doors in with your home.
Our Smarts folding doors incorporate the very latest thermal technology and weather proofing hardware to ensure that these doors are at the height of energy efficiency and will completely protect your home from the elements.
Smarts bi-fold doors are the ultimate choice for premium design and high end luxury for your Surrey home.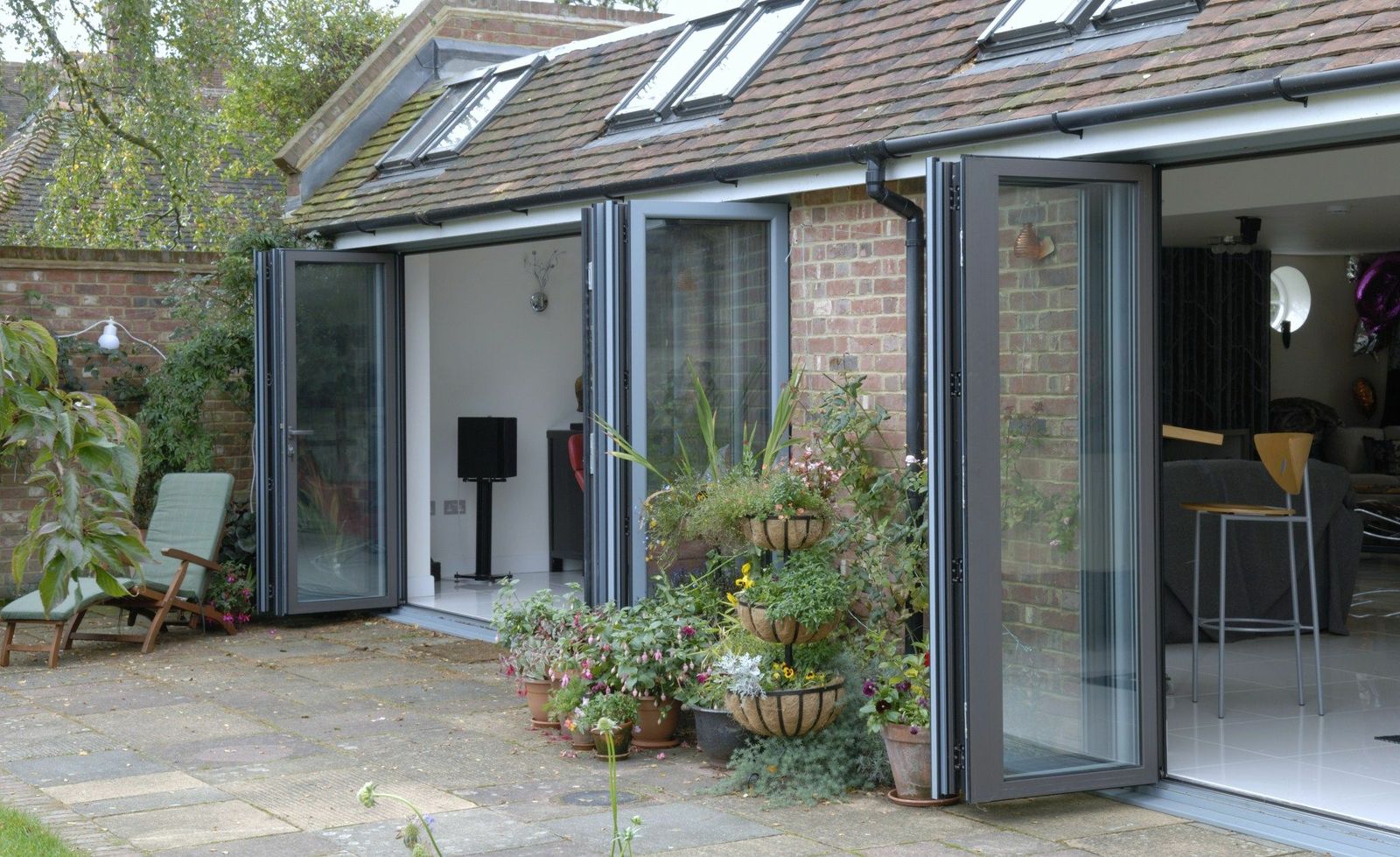 For the most cutting edge innovations, Warmcore folding doors are the perfect option for your Surrey home improvements. They have a unique, precision engineered profile design that maximises their thermal performance while providing a stylish appearance.
These stunning aluminium folding doors are coated in a revolutionary 60-80 micron thick powder finish to ensure maximum durability. They are also provided with a great 10 year guarantee to ensure you have confidence in their long term performance.
Warmcore doors are specifically designed to keep your home warmer for longer and offer the most impressive thermal performance of any aluminium sliding doors.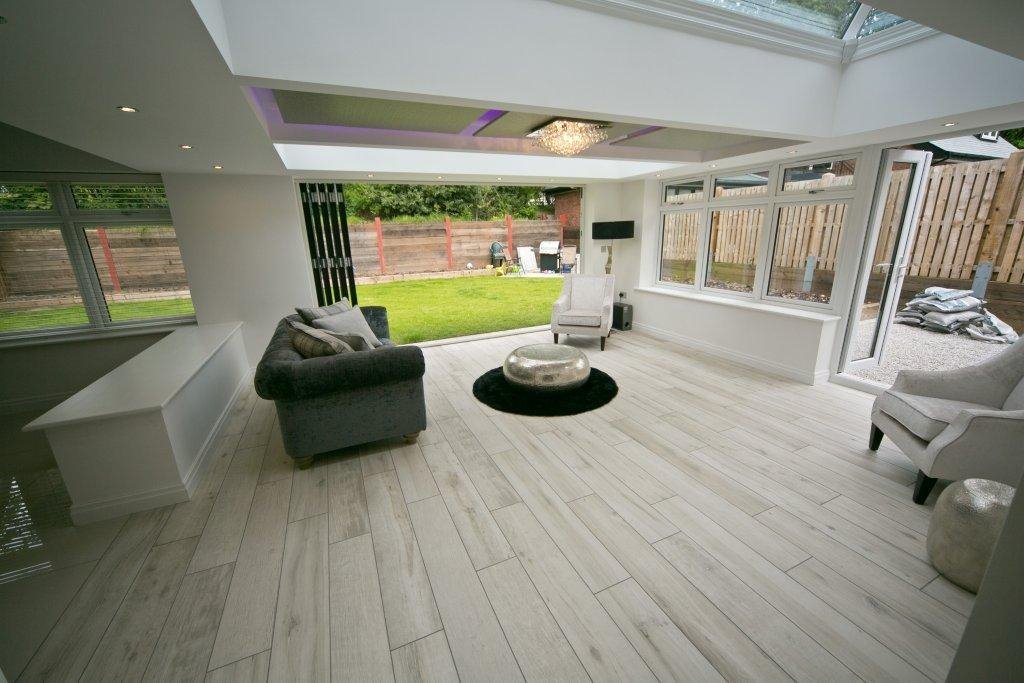 If aluminium isn't your choice of material, we also offer our customers state of the art uPVC folding doors from Liniar.
The Liniar uPVC bi-fold doors have a unique multi-chambered profile to maximise energy efficiency, making them superbly cost-effective. In addition to this, uPVC bi-fold doors offer fantastic versatility and design options, as well as a range of colour finishes.
You can even opt for a woodgrain effect to create a natural look for your home.
Our uPVC folding doors combine quality, performance and value for money making them very popular with Surrey homeowners.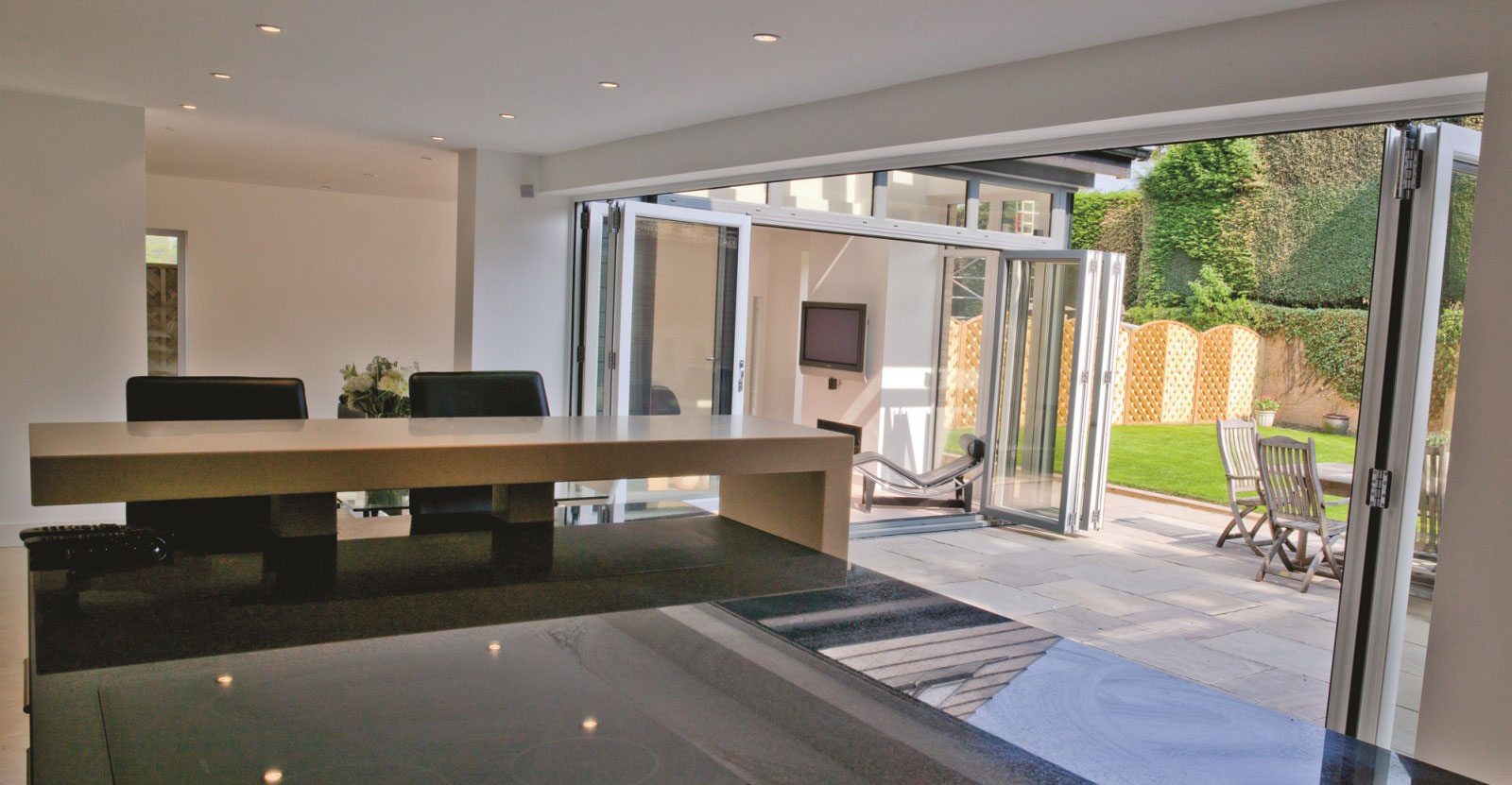 Folding Door Prices Surrey
We have a great team on hand who can answer any questions you may have about folding doors in Surrey.
Speak to them about your vision for your bi-fold doors, and they will give you expert advice and guidance to find the perfect sliding door for your home.