Quality Aluminium Sliding Doors in Aldershot
Create a stunning wall of glass in your Aldershot home with aluminium sliding doors.
As home improvements go, nothing offers quite the same amount of style and beauty. You can experience your outside space in whole new ways with our aluminium sliding doors, enjoying your garden throughout the year.
When you choose to install aluminium sliding doors, you will benefit from a maximum influx of natural light, giving you a bright and airy living space. These double glazed doors will give you panoramic views of your Aldershot garden, enabling you to appreciate the changing seasons.
Read on to find out more about the double glazed sliding doors available for your Aldershot home.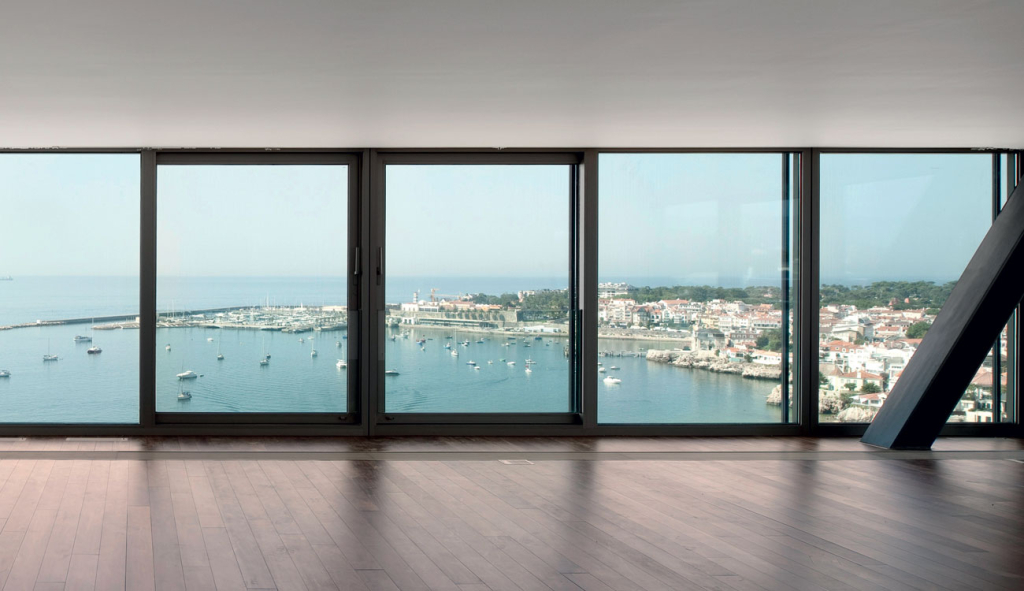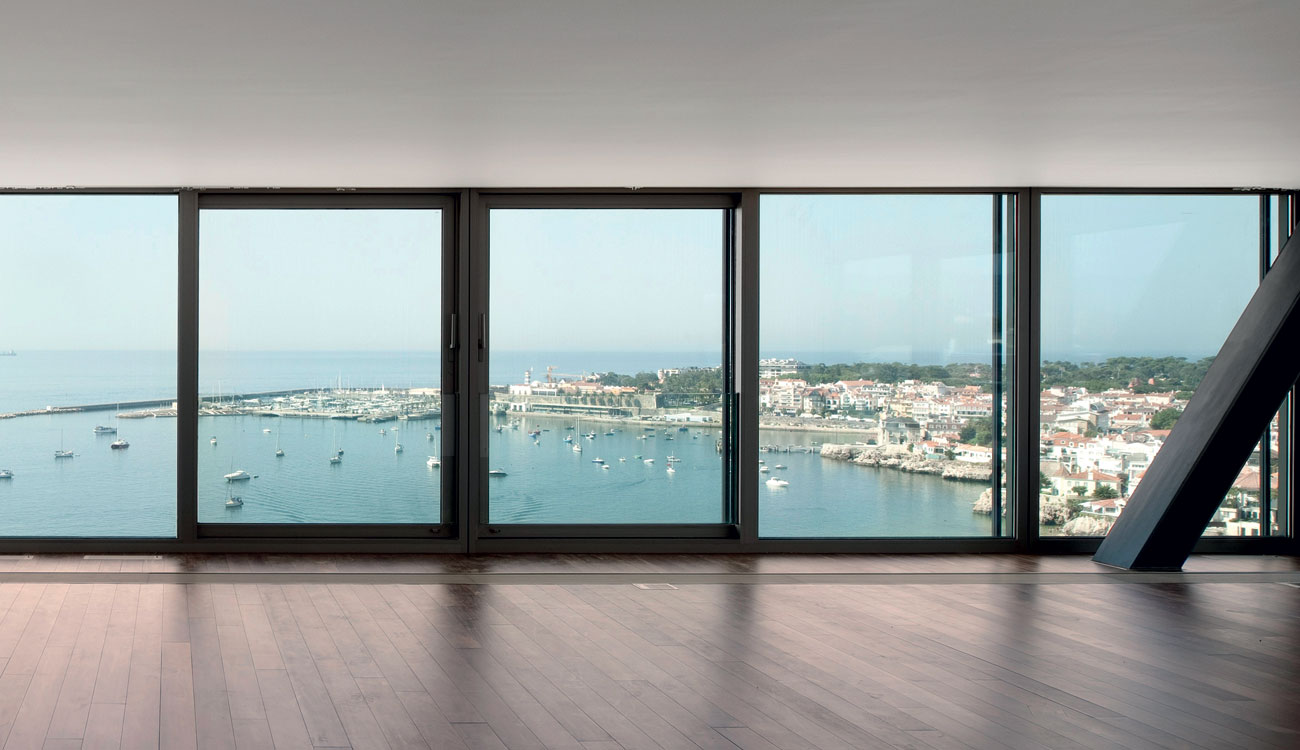 Aluminium Patio Doors in Aldershot
Patio doors have a reputation for being a security weak point and for being draughty, however, our modern aluminium patio doors excel both in security performance and energy efficiency.
We offer two distinct ranges of aluminium patio doors to our Aldershot customers. Each shares many qualities while having their own individual characteristics.
Smarts Visoglide
These beautiful aluminium patio doors are available in a completely unique wood effect finish, giving you a traditional appearance combined with modern technology.
They offer fantastic thermal performance and sound proofing, ensuring that your home is kept warm and cosy when it's cold outside and no unwanted noise can creep in.
Smart sliding doors are designed to offer superb home protection too, keeping your family and property safe and secure.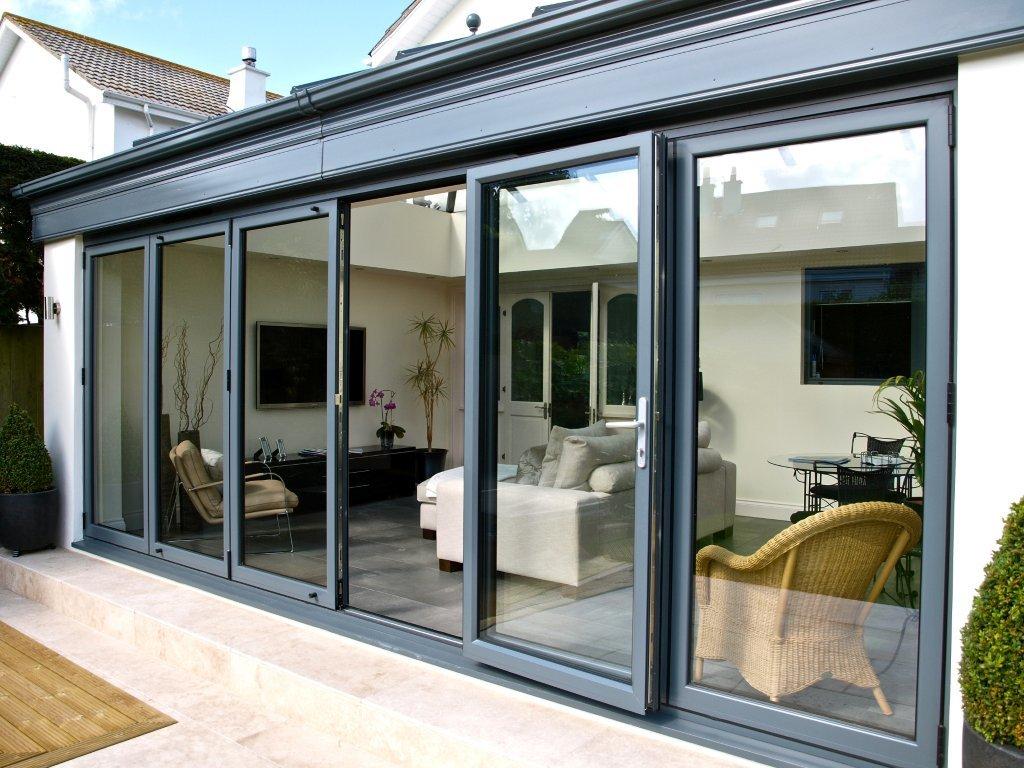 Air Sliders 500 LS & 600 LS
Using the Air Sliders system, our aluminium patio doors are not only secure, they also achieve Secured by Design accreditation. This police preferred specification means that they have been rigorously tested to the highest standards and offer superb home protection.
Not only that, but they also offer excellent weather proofing. Using state of the art technology, these sliding doors are draught free and thermally efficient.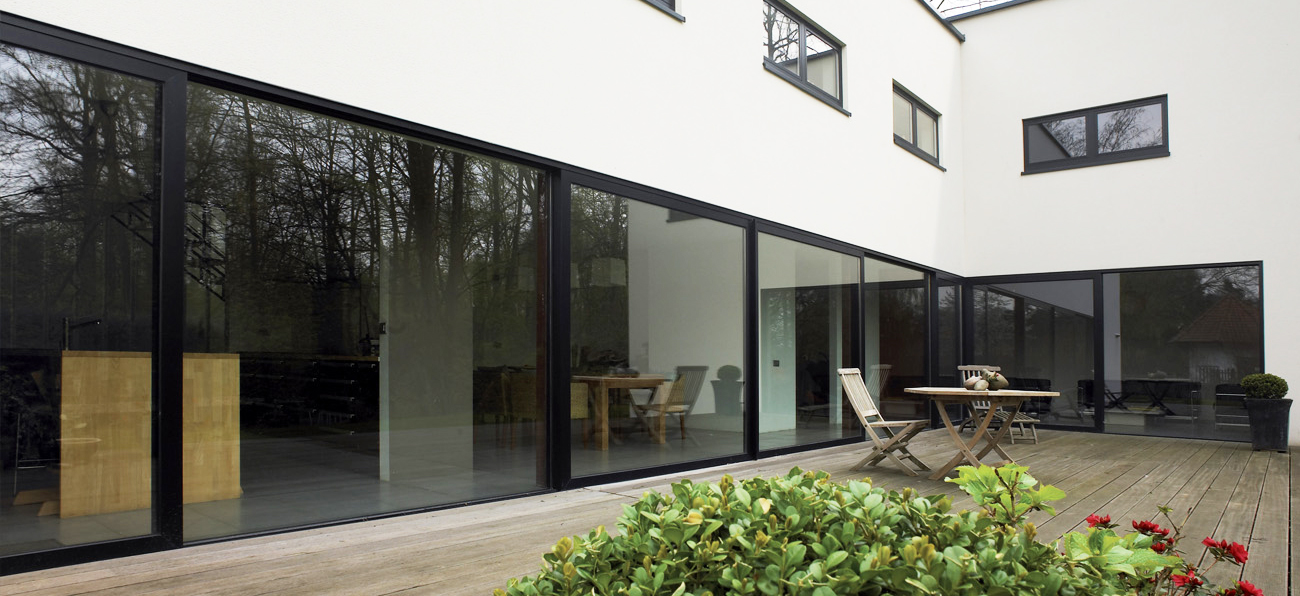 Long Lasting Sliding Doors
When you choose to have patio doors installed, you want to be sure that they will last for many years to come. It's one of the ways that these sliding doors offer a cost effective home improvement for your Aldershot property.
Our aluminium patio doors are exceptionally hard wearing and durable. They will, with just simple maintenance, give you many years of outstanding operation. These double glazed doors are precision engineered to ensure quality and performance that lasts the test of time.
Your new double glazed sliding doors will never warp, rot or fade. The high quality finish ensures that they will give you a long lasting, high quality service.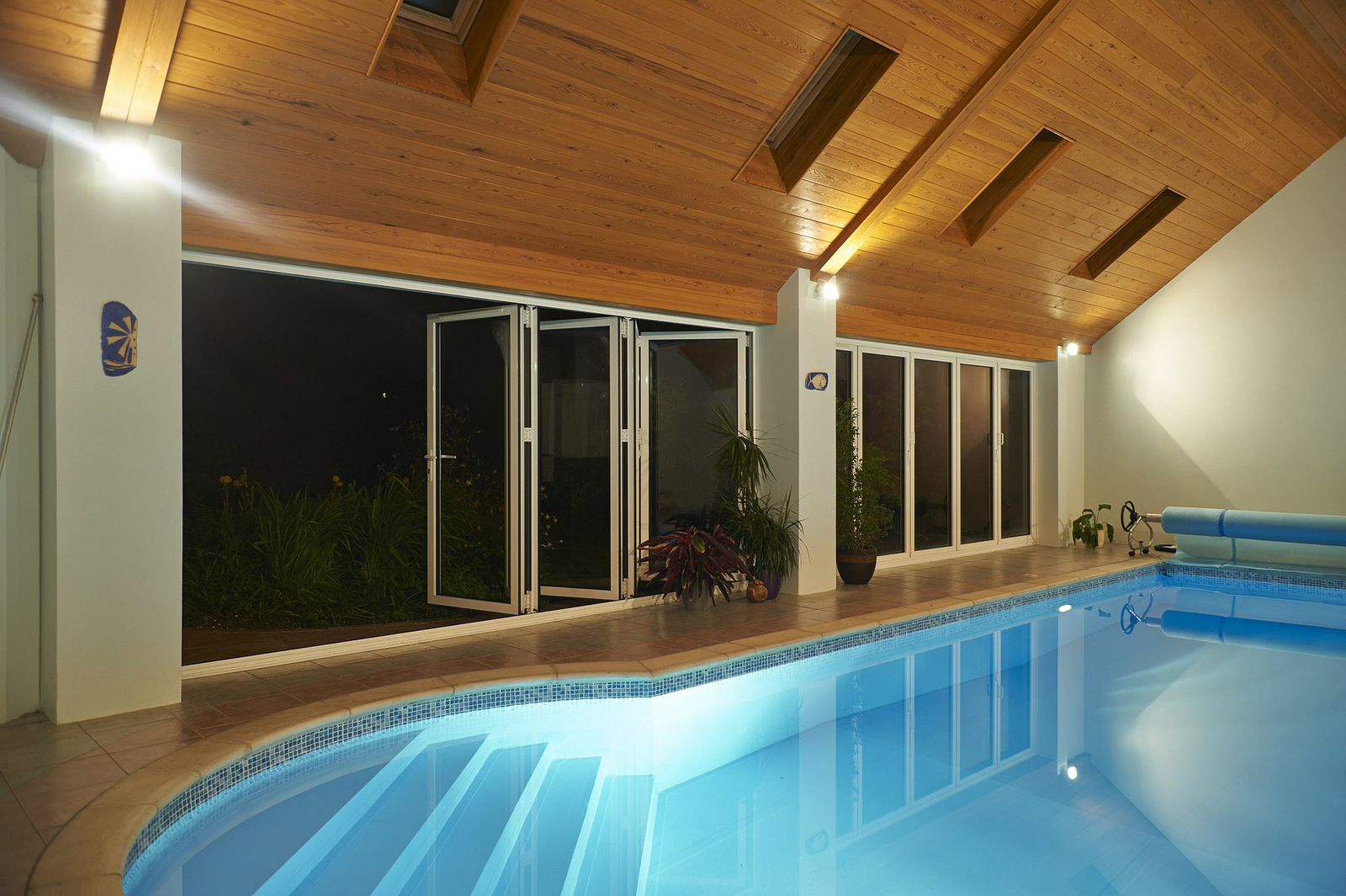 Designed to Suit You
You can have the perfect match for your home when you choose an aluminium sliding door. The vast array of colours available for the slim profiles gives you the opportunity to reflect your personality in your new double glazing.
Opt for a bold and bright colour, that stands out against your brickwork, to create a feature of your sliding door. It will create a colourful frame for your views of your garden.
If you prefer, you can choose something muted that blends in with your property and surroundings, creating a smooth, traditional finish to complete the look of your home.
Whatever style is right for you, there will be a colour to suit. Every option comes in a variety of shades so that you can find the completely perfect match.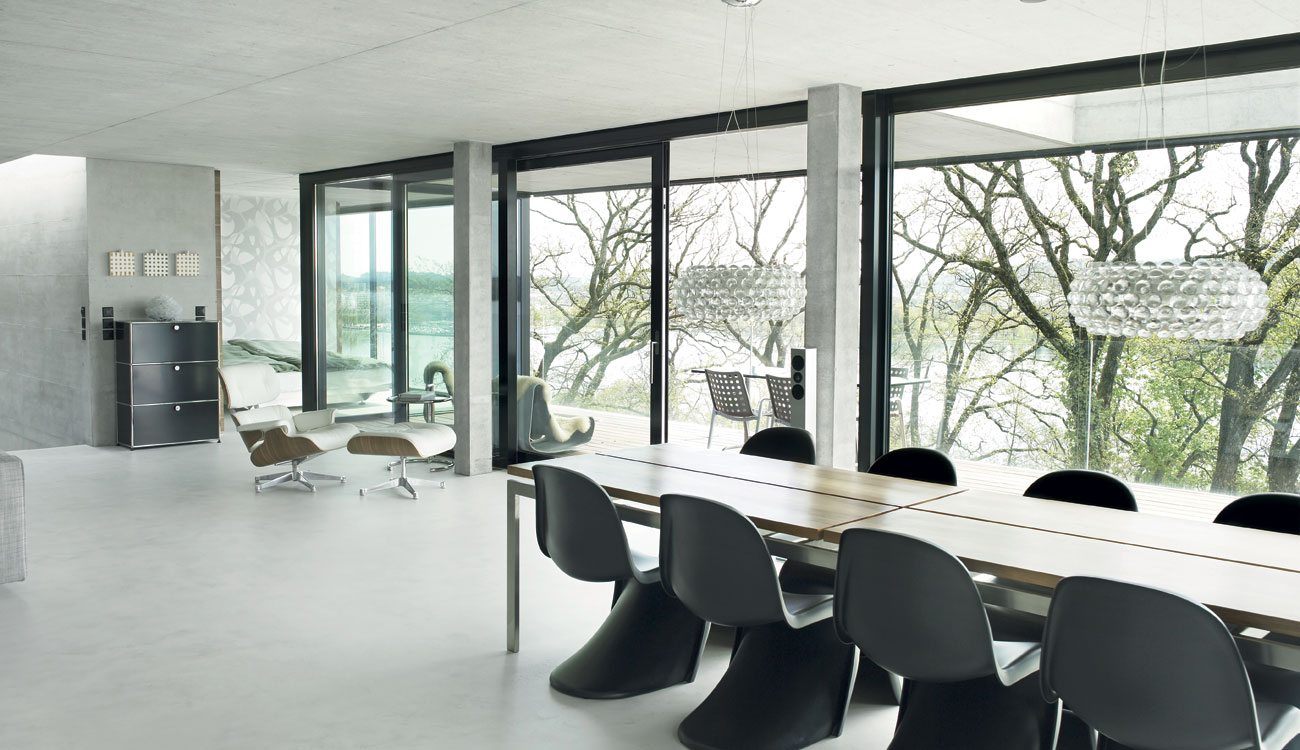 Designed for All
The beauty of our aluminium sliding doors not only lies in the style and performance, but also in the operation. Whether you choose the Smarts system or Air Sliders, you will have an easy to use patio door.
These incredible patio doors will operate smoothly and efficiently year after year, requiring only a gentle push to slide them open. There will be no more battling with panels that have slipped off of runners, or stiff doors that need immense strength to open them. Our aluminium sliding doors will simply glide with ease.
They also come in a variety of threshold options, including an ultra low option, making them completely disability friendly. Whether you have mobility difficulties or are in a wheelchair, you will be able to easily access the outdoors through our aluminium sliding doors.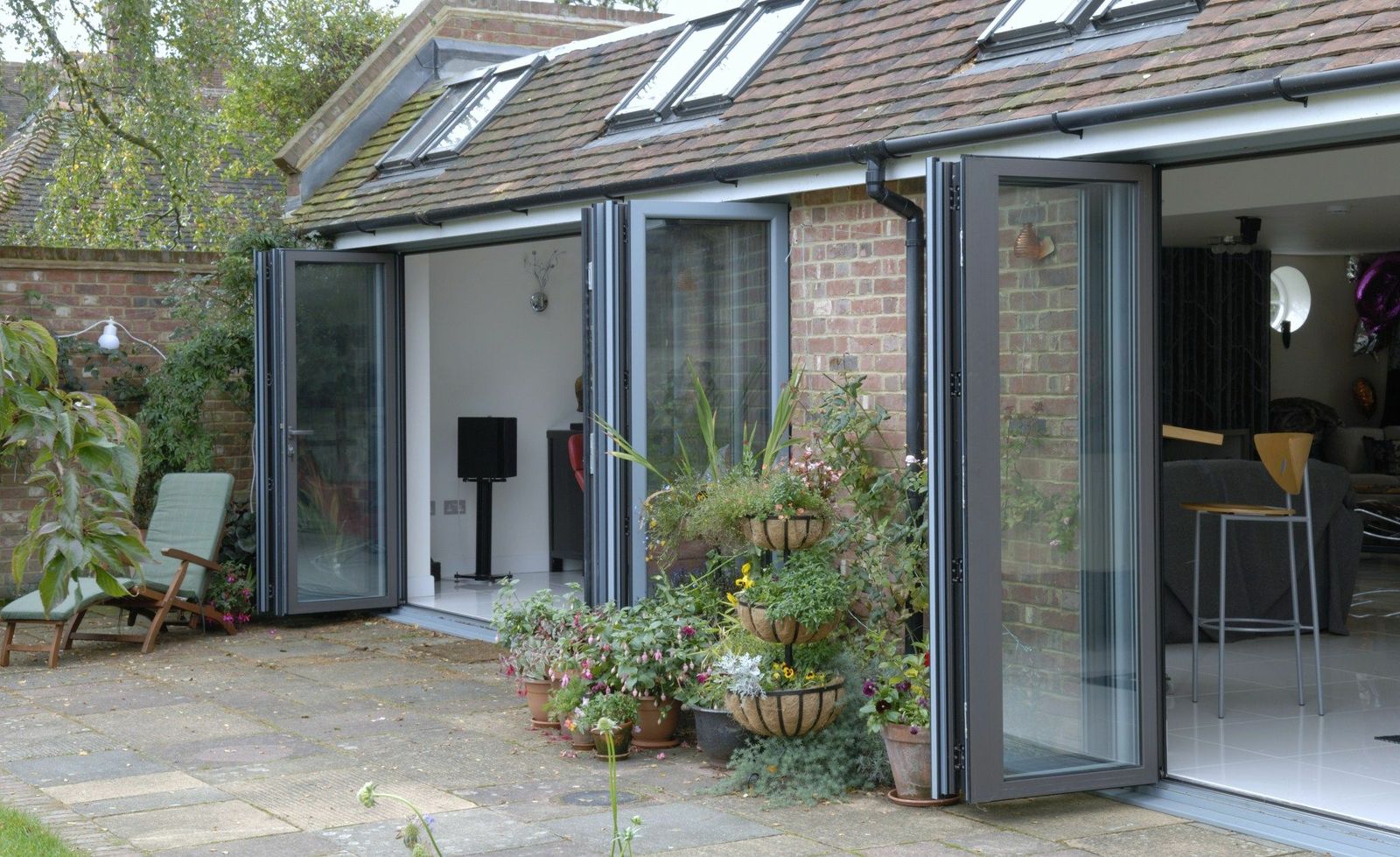 Get in Touch!
If you would like more information on either of our ranges of patio doors, why not get in touch? You can call us or complete our web form and our helpful advisors will be happy to provide you with guidance and advice.
Our friendly teams are on hand to support you in finding the right aluminium sliding door for your home. They are also able to provide you with a free, no obligation aluminium patio door guide price. We offer highly competitive aluminium sliding doors quotes in Aldershot, so contact us now and see how cost effective our patio doors are!